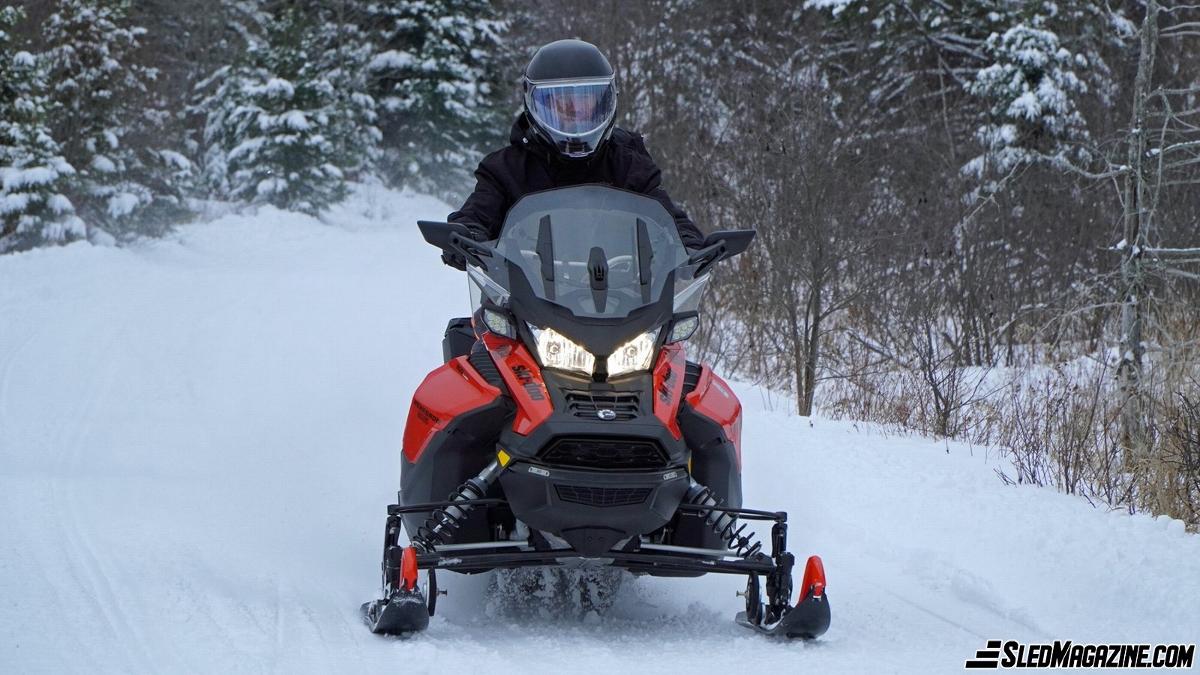 Throughout my many years as a snowmobiler, I have worn many different styles of helmets and have always looked for the ones in which I didn't feel suffocated and that offered me the best visibility. For a long time, I rode with open face helmets that gave me what I was looking for. When I started using a modular helmet, I took off the breathing mask because I couldn't tolerate it, and it gave me better visibility at the same time. I often ride with the visor up a bit to get more air and minimize fogging. I had heated visors that I used when I couldn't prevent fogging. So, when BRP offered me the chance to try their Oxygen helmet, I had high expectations, and I can tell you that I am excited about this helmet.
Regardless of the conditions, so far, the visor has never fogged. I even removed the vapour barrier to see if there would be a difference and no fogging. I haven't used the heated visor yet, so I can't comment on it at the moment, and it comes with a control to adjust the temperature, which will surely be useful. Also, the magnet heating wire attachment system seems much stronger than other systems on the market. The headphones are lighter than the ones I used to wear and reduce the noise around them just enough to keep everything safe. Visibility is excellent: large visual field. It more than meets my expectations.
My last helmets were modular, so the whole front would come up. In the case of the Oxygen helmet, it is only the visor that comes up, and it took me some time to get used to always having the base of the helmet in front of me. However, I should point out that the visor is so wide that you are not disturbed by this part of the helmet. Personally, being able to raise the front of the helmet would be one more benefit to add to the list of many other advantages the helmet has, but as I just wrote, it is a personal preference.
Finally, I would like to thank BRP for allowing me to get to know and try the Oxygen helmet. The latter will travel many kilometres with me.
Here are the main features that make me appreciate this helmet.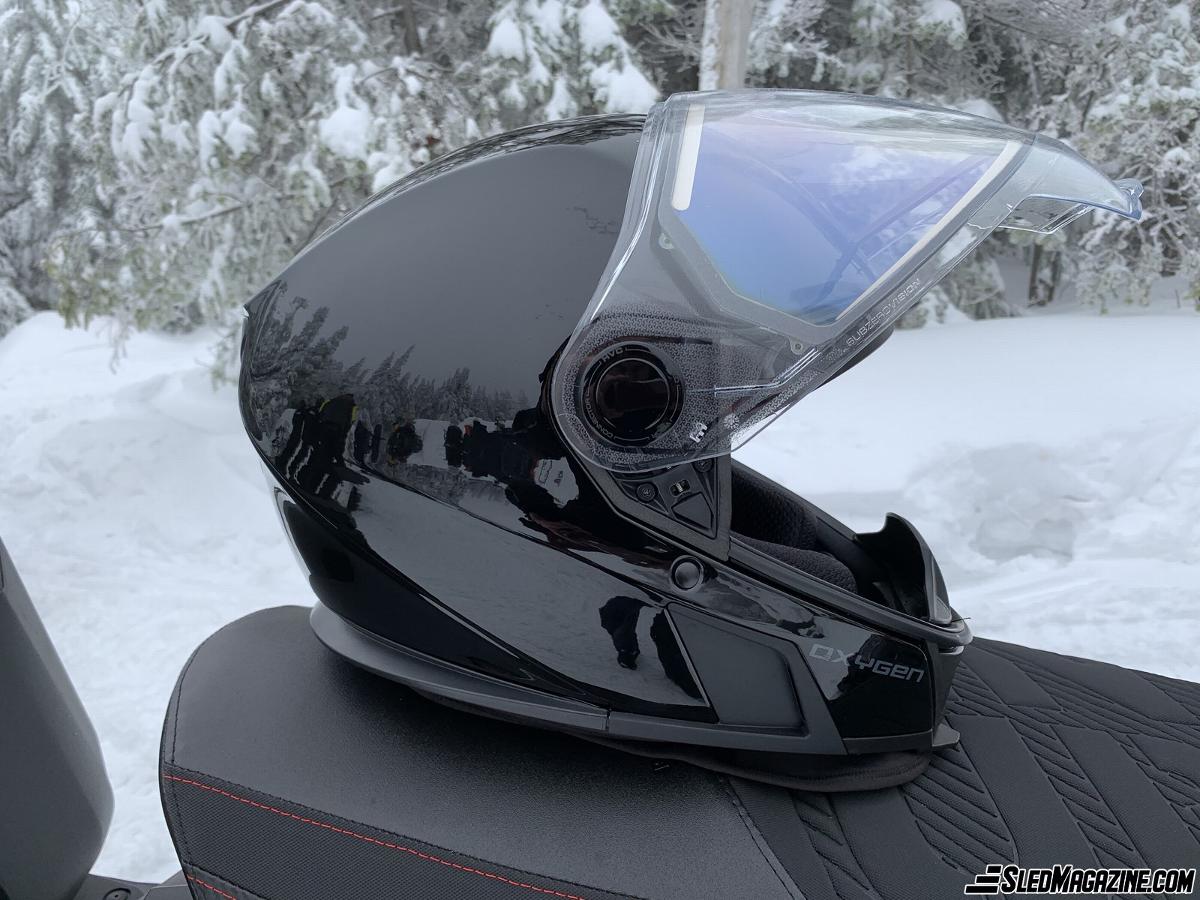 Helmet Features
4-year limited warranty
Lightweight M-FORGE® composite shell – 20% lighter than BV2S helmet and 16% lighter than Modular helmet
Heated compartment for the solar visor
Amplified heated visor with a pivot contact system
Retractable amber solar visor
Allows glasses to be worn
Adjustable ventilation system
Panoramic view; no mask for a unique experience
Visor with a reliable and resistant anti-fog and anti-scratch coating
NCS System: Up to 2x noise reduction compared to BV2S headphones and up to 3x noise reduction compared to modular headphones
Precise adjustment of the visor opening
LED front utility light, optional
Neck protector for reduced air infiltration
Battery-free rear light for improved visibility
Rear eLinQ magnetic connector
Remote control with visor heat intensity indicators
Available in 3TG
Available with amber solar visor for better vision in snowy conditions.
M-FORGE® composite shell for better resistance to extreme conditions
Designed to accommodate a communication system.
All functions can be used with gloves.
2 hull sizes for better comfort
Quick-release chin strap
Fully recyclable shell for minimal environmental impact
Aerodynamic shape to reduce fatigue in the neck area