Last year we introduced the BITEHARDER carbide runner sharpening tool to thousands of snowmobilers.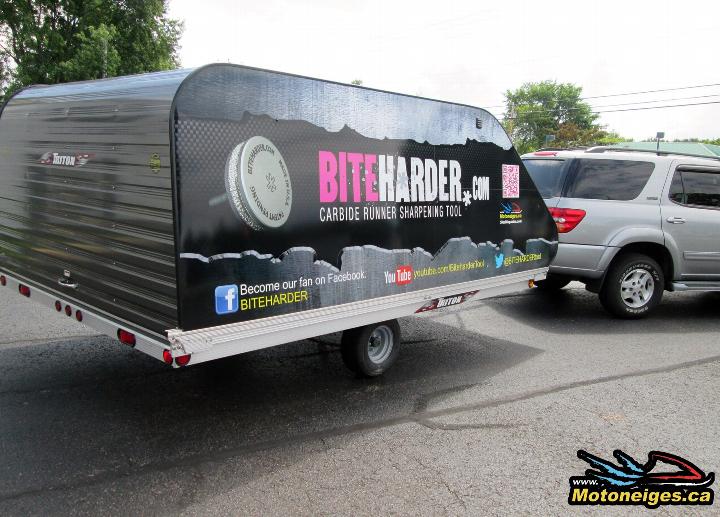 The uncommon tool available to the common snowmobiler.
If you missed our introduction article…..here it is.
The tool is available on line and quickly becoming available at quality dealerships across the Northeast.
BITEHARDER recently announced product distribution through Mountain Sports Distribution with marketing representation at quality dealerships across the Provinces of Quebec, Ontario and New Brunswick. Mountain Sports Distribution known as MSD is the company responsible for the wild success of 509 products across Canada as well as Strikt gear, Skinz protective accessories, Mammut apparel and Highmark avalanche airbag systems, to name a few.
Two million snowmobilers across North America will now have greater access to an effective, efficient and affordable tool that improves handling and control.
If you use it as part of you pre-ride maintenance ritual, you WILL turn safer and safer is better.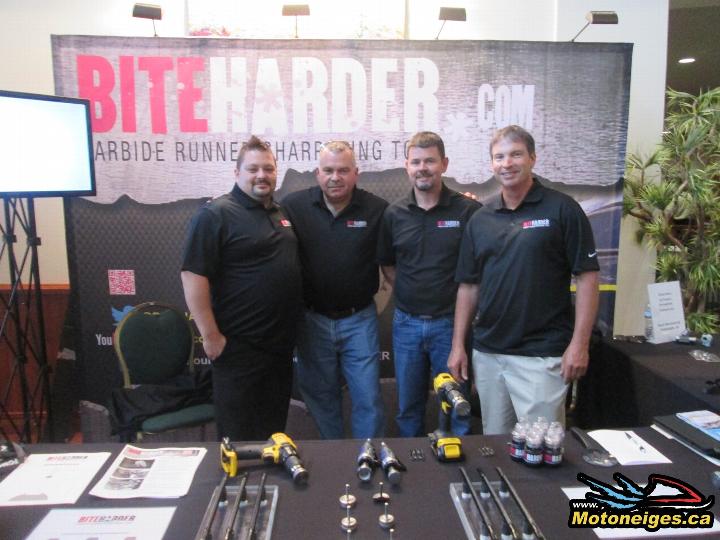 In an innovative effort to assist clubs with much needed funds for trail, grooming programs and repairs, BITEHARDER President Glenn Welch has also announced the "BITEHARDER Snowmobile Club Affiliate Program". Using the BiteHarder.com website to enroll, the program allows participating clubs to receive a unique promotional code. Clubs can promote their BITEHARDER promotional code on their websites, newsletters and meetings. When that Club code is entered when placing a tool or apparel order at BiteHarder.com, 10% of their purchase price will be donated back to the associated club.
It's a fast and easy program to implement, just like sharpening your carbide runners with the BiteHarder carbide runner sharpening tool. It's a win, win, win! You win, clubs across the US and Canada win and you get to experience the ultimate in performance and safety every time you head out on the trail.
BITEHARDER … Find out what all the buzz is about.