Even though the snowmobile season ended abruptly last year, I still had the chance to take my snowmobile out on the road in an Avalanche Double aluminum trailer. In my opinion, this trailer is extremely easy to use.
What I liked about it
When it doesn't contain a snowmobile, the owner can move it easily. Also, tying it to a vehicle is remarkably simple; it can be done in a matter of seconds.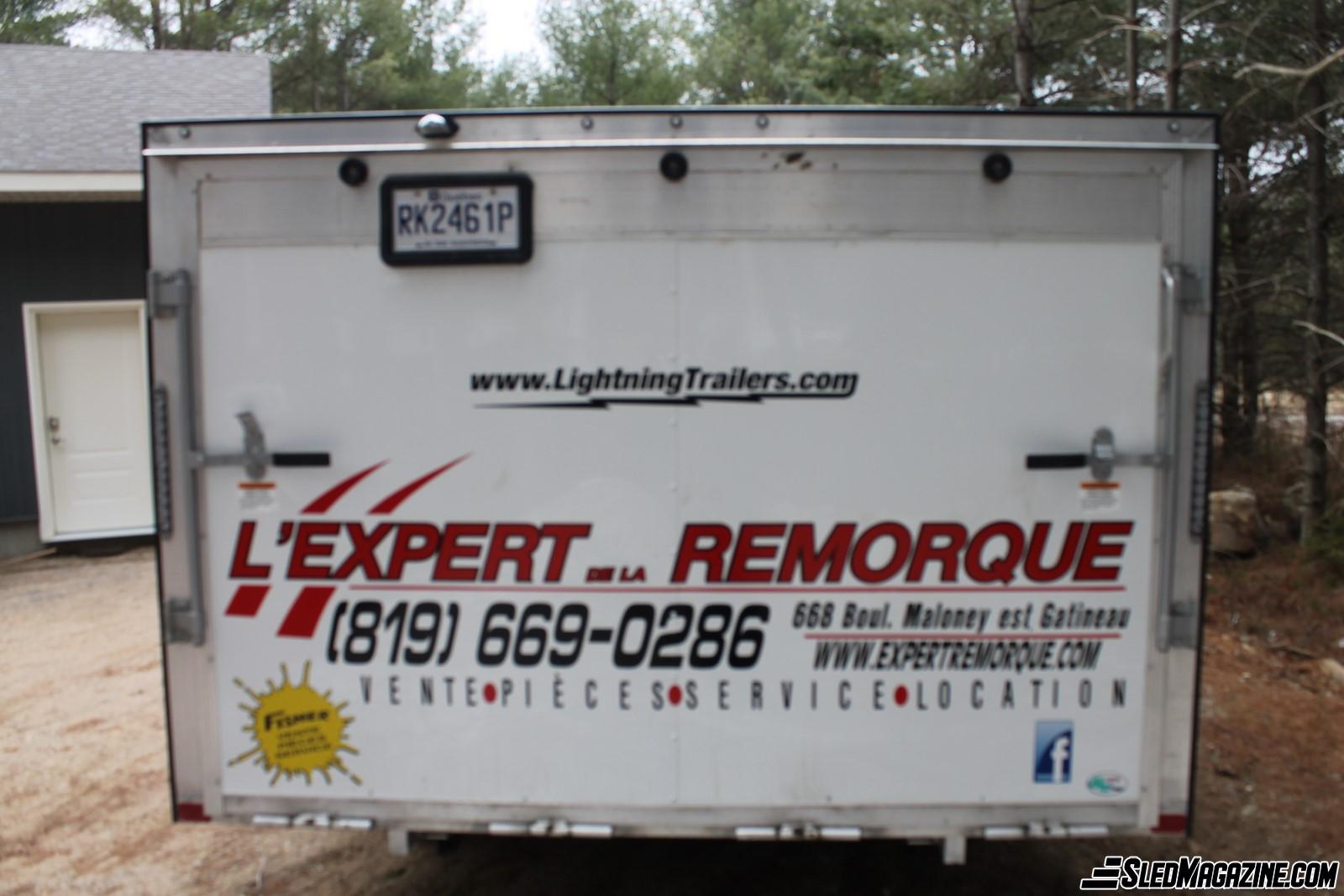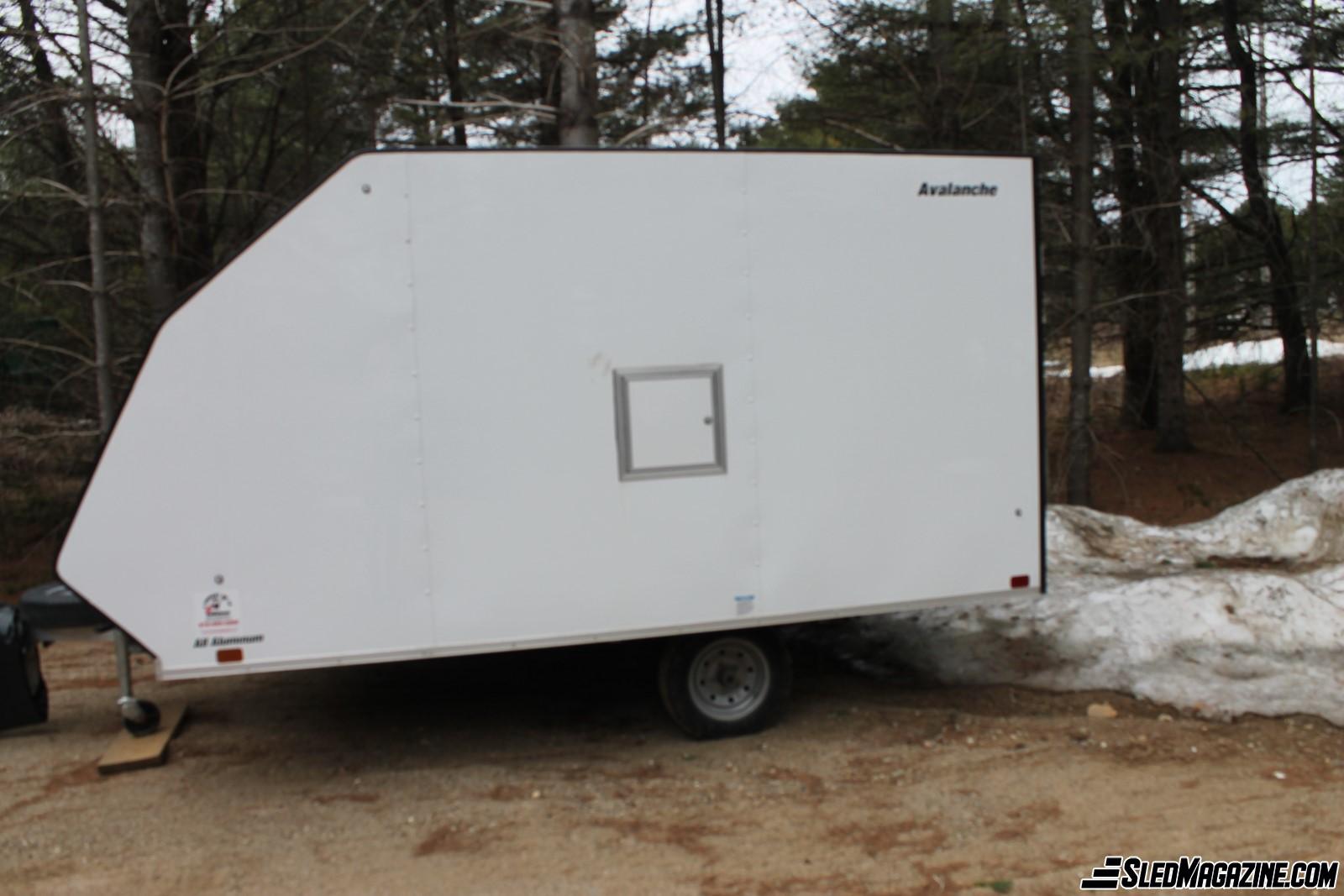 To solidify the skis at the front, the manufacturer has placed a door that makes it easy for the owner to secure the skis.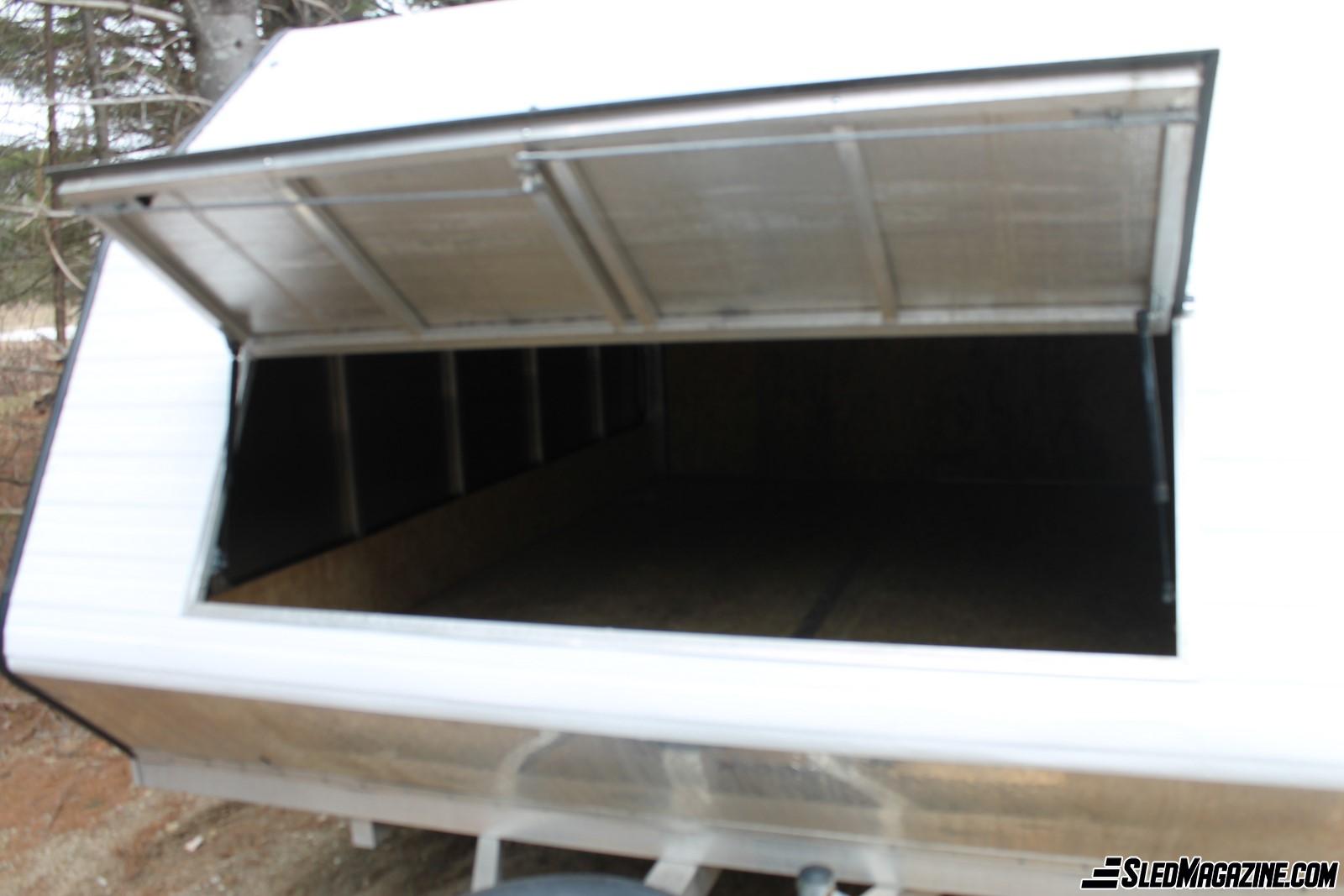 The rear door is easy to fold down. The 3/4-inch engineered wood floor is very resistant to water and wear. There's a small door on the side that allows you to insert the fuel nozzle to fill up your snowmobiles. To secure the snowmobiles inside, there are two anchor plates on the floor at the rear. At the front, two ski tie-down bars also prevent the snowmobiles from moving around during transport.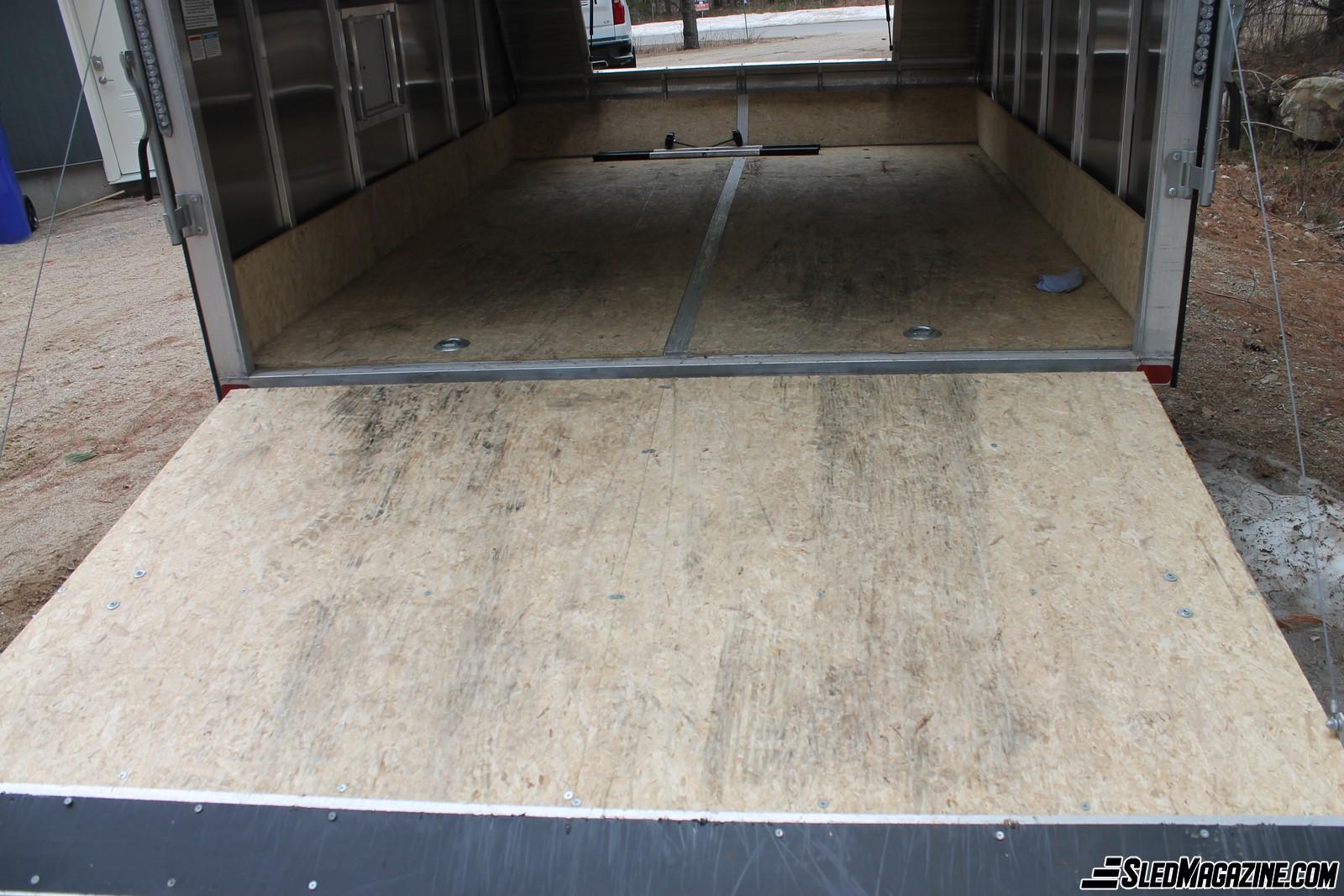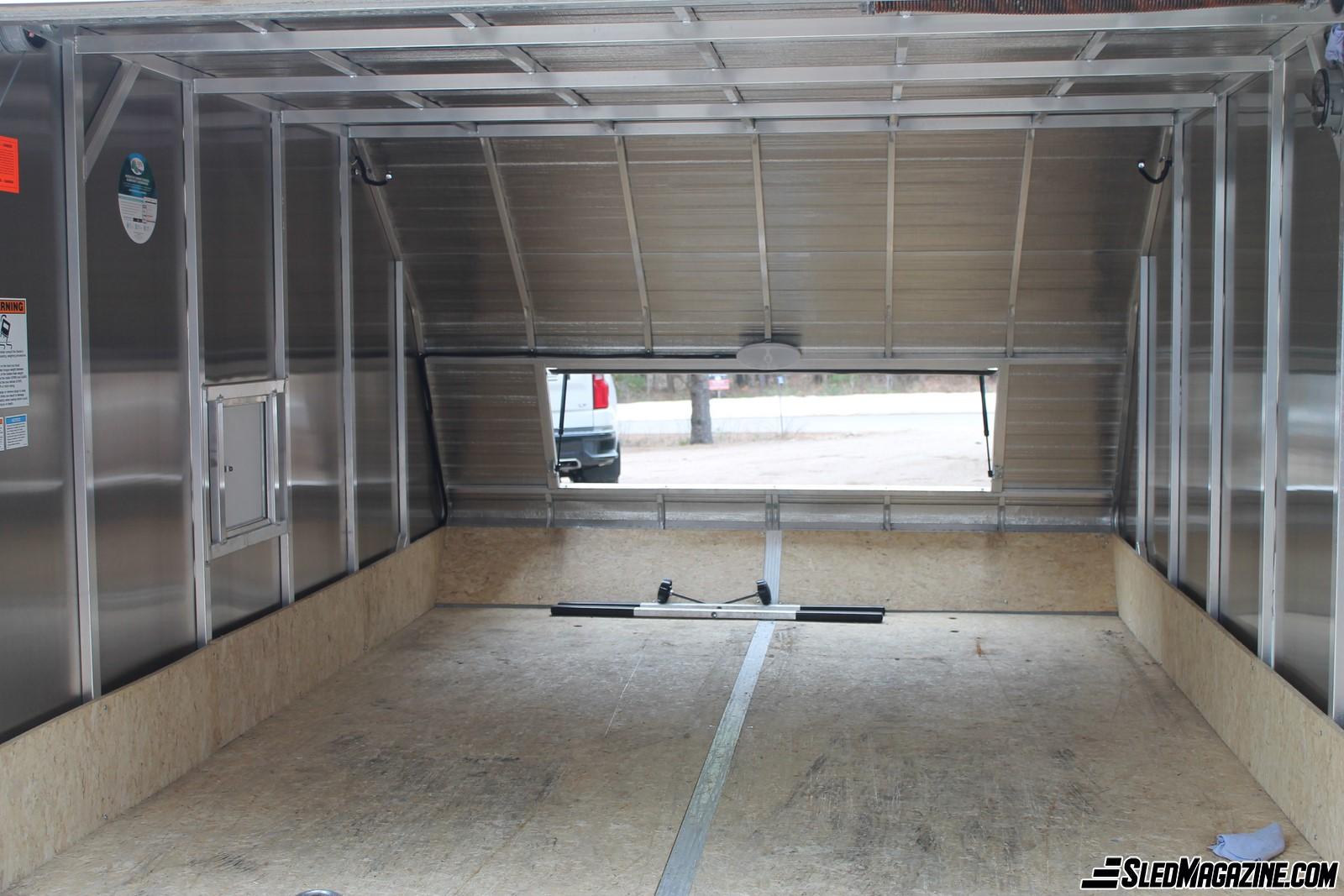 When you're on the road with two snowmobiles in the trailer, you don't feel any sensation that makes you realize that you have a trailer tied to the back. The trailer doesn't take up much parking space, and it's not difficult to navigate when there's heavy traffic. Having undertaken long trips with the trailer, my truck had, per 100 km, good fuel consumption while towing two snowmobiles. This is possibly due to the shape which prevents the wind from creating a strong resistance.
A Few Features
This trailer comes in two lengths: 11 or 13 feet. It's available as a single or double axle. It has an aluminum-made frame, LED exterior lighting, 12 V double dome interior lighting, and a spare tire located on the front tie bar. It's an enclosed trailer that's easy to use and keeps snowmobiles dry and free from bad weather. I recommend this trailer without hesitation for its usefulness and price.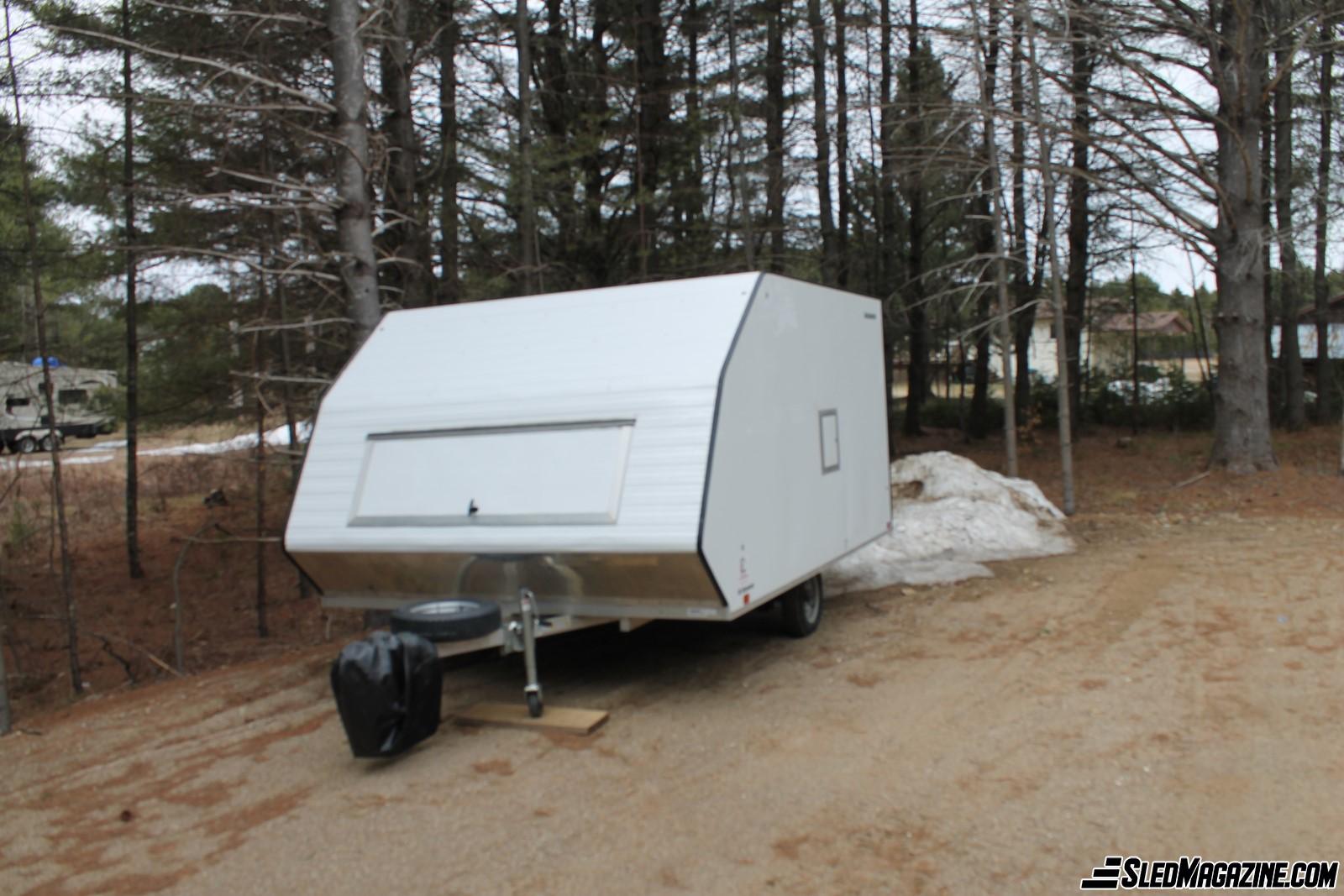 I would like to thank L'Expert de la Remorque in Gatineau for the loan this season. The owner and his team are always ready to give you the best service based on your needs.
Do you need a trailer or any kind of repair? L'Expert de la Remorque is the right place for you.
For more information, I invite you to visit their website at https://www.expertremorque.com/en/.
Have a good season, and keep your distance!