On the first days of January 2016, in the context of the web magazine SledMagazine.com riding congress in Monts Valin, I had the chance to discover a lodging establishment that offers a wide range of services all meant to please snowmobilers who come to have fun on this large playground.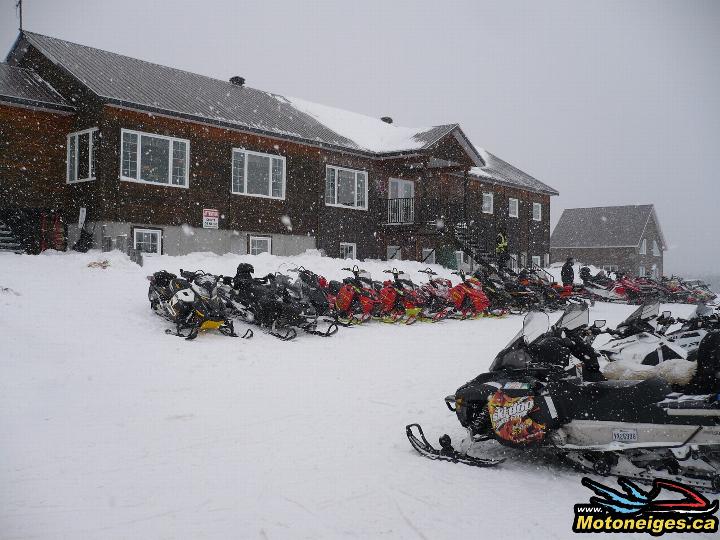 This family-operated inn offers very affordable lodging in a room or in a chalet, restaurant, fuel supply and snowmobile parking in private garage. This is their 10th year of operation.
I noticed right away the attentiveness of the personnel to make sure that visitors are satisfied.
We enjoyed a delicious meal in one of the comfortable cabins.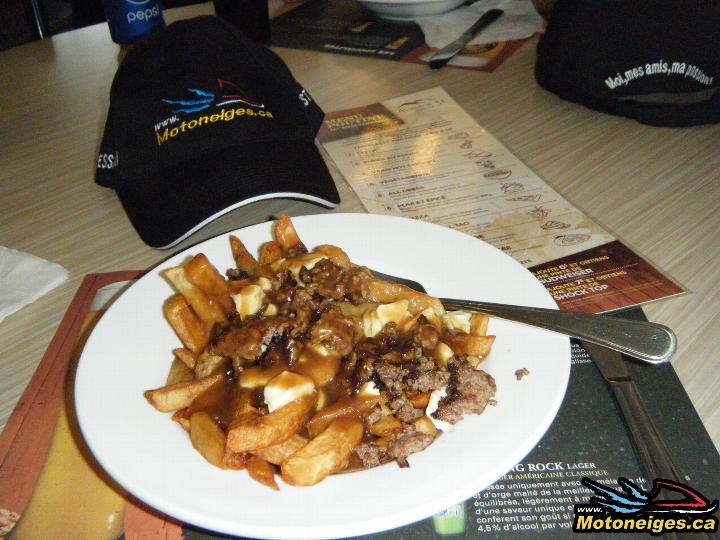 There are ten choices of poutine, a brunch healthy plate or a table d'hôte menu. We had the chance to « test » the chinese fondue.
Yes, being a collaborator for the web magazine SledMagazine.com is not limited only to tests on snowmobile, clothes or other equipments.
Sometimes, we must « test » all the services offered by this type of establishment !!!
This is the best way to make our comments credible !!!
I understand that some of you may be sceptical !!!
Let me reassure you by introducing two persons whom you may know if you attended the Motorized Recreational Sports Show in Québec City, especially the tourism section of the stand operated by representatives of the beautiful region of Saguenay-Lac-Saint-Jean.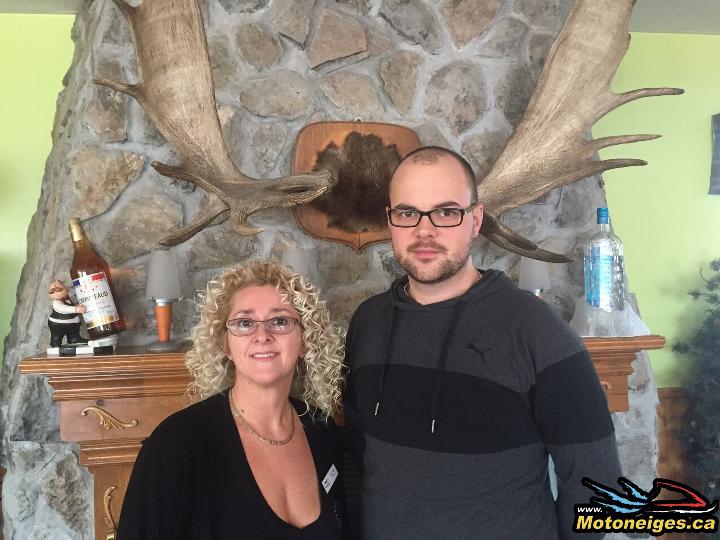 Lina and Nicolas are not only ambassadors of the Auberge du km 31.
They are among the six who invested in this establishment. Lina Morin, the manager, works very hard to make sure everything goes well.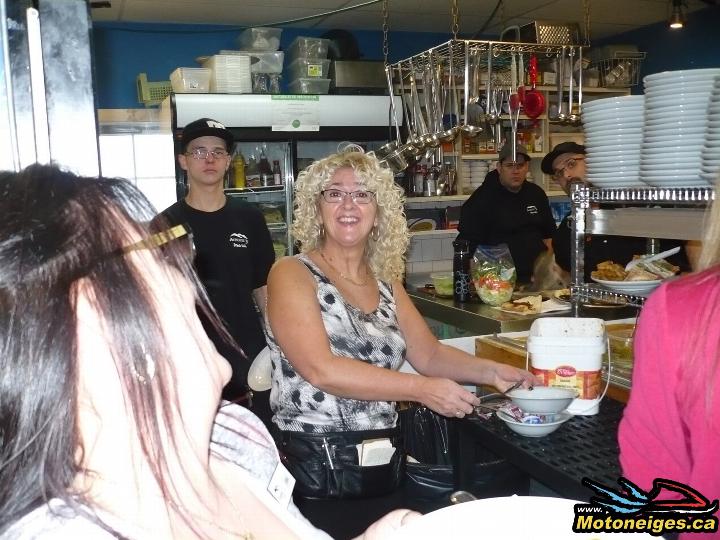 At the Auberge du km 31, the snowmobile season usually starts on early December till April.
On that Saturday January 10, at lunch time, you had to remember where your snowmobile was parked and you had to share a table if you wanted to eat quickly.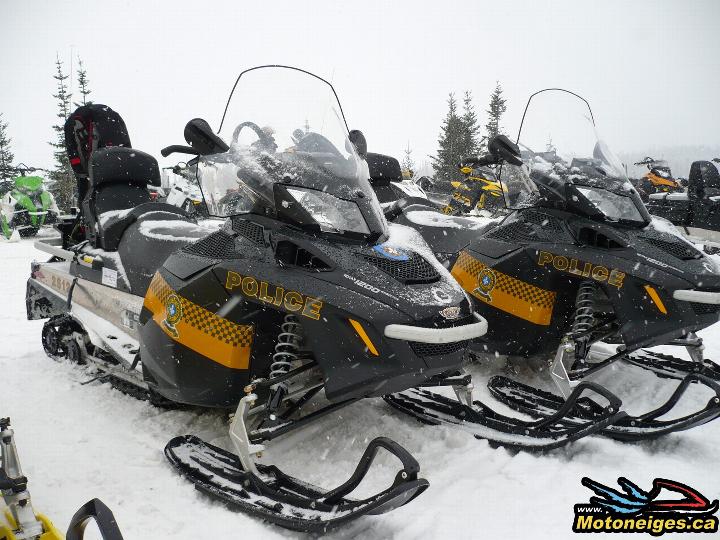 SQ police officers probably know this place and they know that a good meal is always offered at the dining room of the Auberge du km 31.
You can see on these pictures a happy bunch of snowmobilers pleased by their stay in such a snowy area and by the quality services offered by the Auberge du km 31 !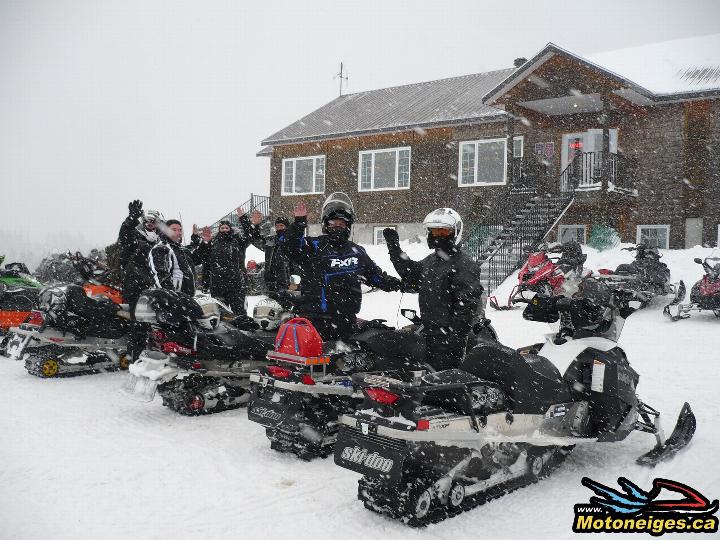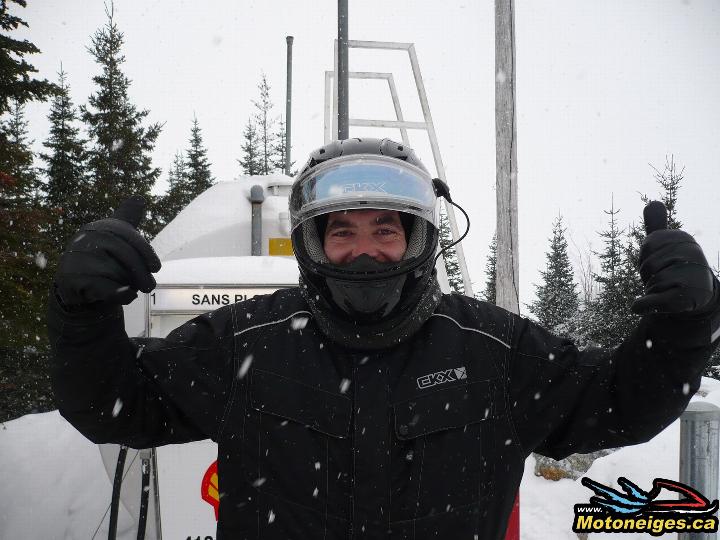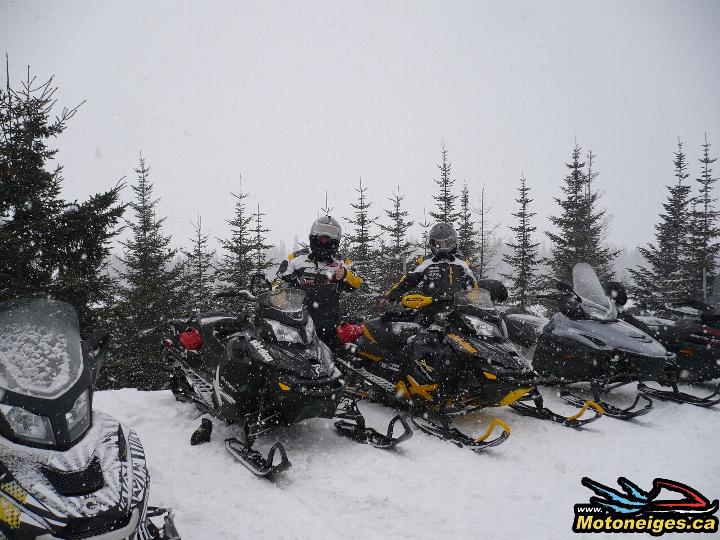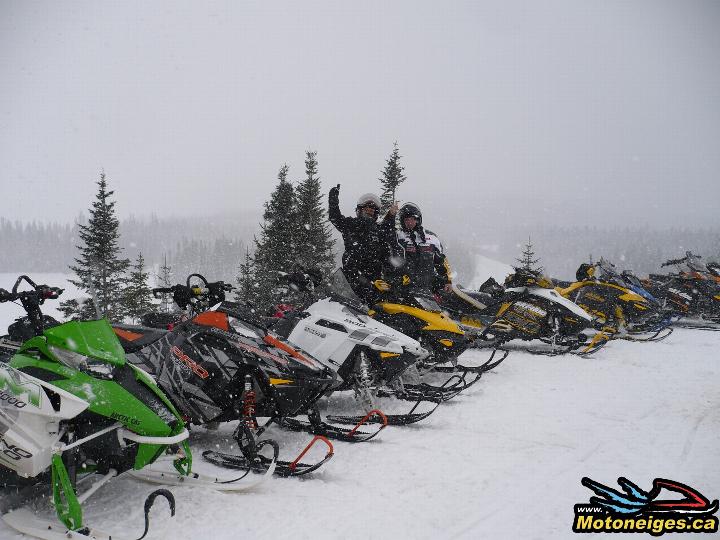 You reach the Auberge du km 31 by Trans-Québec trail # 93. In fact, signs on the Auberge trail lead you adequately and confirm that you are riding in the right direction.
Click here to see the detailed itinerary if you travel by road.
Please take note of this important landmark. To leave Road 172 and to take the junction of the ZEC Martin-Valin, look for the sawmill Produits forestiers Saguenay. The entry of the zec is facing it. There will be 31 km on well-maintained logging road to reach the Auberge.
This establishment can accomodate up to 80 guests. A bilingual booking service is available. It is recommended that you book early because snow conditions are excellent in this area. And here, you can ride on trail or off trail legally.
All collaborators of the web magazine SledMagazine.com appreciated their stay, for the reception at the Auberge as well as for the trail conditions that are offered by the Club de motoneige Caribou-Conscrits inc.
Special thanks to all personnel of the Auberge du km 31.