Anticipation!
Anticipation……. Each year it's as much of an inspirational part of our sport as snowmobiling itself. The plans and excitement of all that is about to begin is a ritual to be enjoyed to the fullest. Nowhere is the pre-season excitement higher than it is each Columbus Day weekend at New Hampshire's "Race into Winter" event.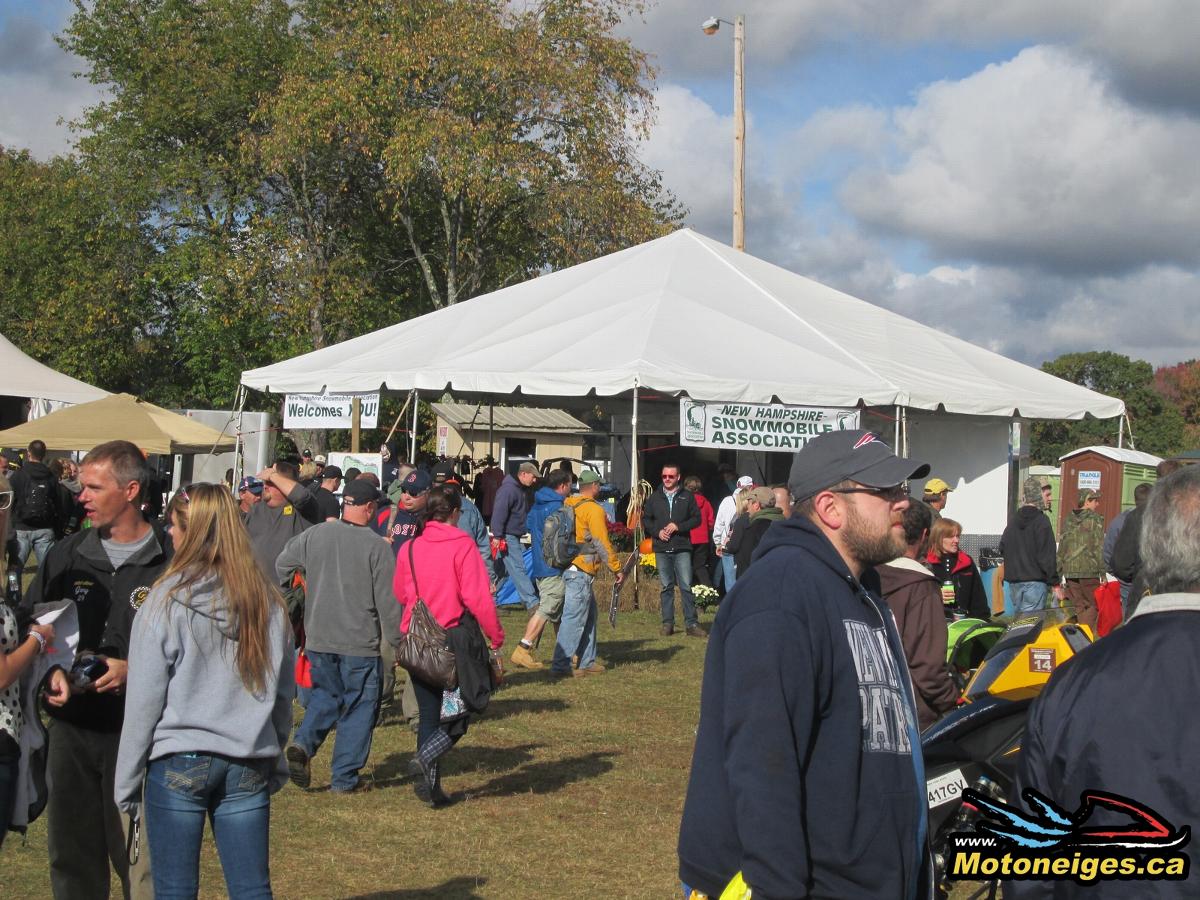 The New Hampshire Snowmobile Association's s single largest fundraiser of the year celebration never disappoints. Think of it as the Hay Days event of the East, because that is exactly what it is. And after 35+ years, it continues to grow in size and attendance.
I find it interesting that in recent years the Hay Days event (which occurs before "Race into Winter") has posted their attendance numbers only after "Race into Winter" has posted theirs. The Hay Days event typically reports about 500 more, hmmmmm!
When I'm not in attendance on behalf of SledMagazine.com as a member of the media, I have frequently attended just to enjoy this true spectacle of everything snowmobiles and be a part of the overwhelming anticipation. Just like 45,000 other members of my snowmobiling family, I'm filled with sights, sounds, smells and thoughts of one of the most fulfilling activities of my life.
From one of several vantage points overlooking the entire venue, you can see world-class Grass Drags, championship Water Cross competition, Lawnmower racing and Rave X Freestyle exhibitions, ALL AT THE SAME TIME! Race into Winter is jam-packed action everywhere you look, but close up is always best.

Amateur and Pro grass drag completion for 3 days with world-class speeds up to 115 mph

Water Cross racers from East, West, North and South from sun up to sun down

The New England Lawn Mower Racing association puts a high-powered spin on mowing the lawn.

The High flying Rave X riders are a not to be missed sight.
It's the skill, dedication and insanity of high speed, high flying motorized mayhem, all around you. Now that is a good time that is worth having.
If you ever decide to take a break from the never-ending competitions, a walk around the grounds of "Race into Winter" will expose you to anything and everything that your snowmobiling mind, soul and stomach could desire.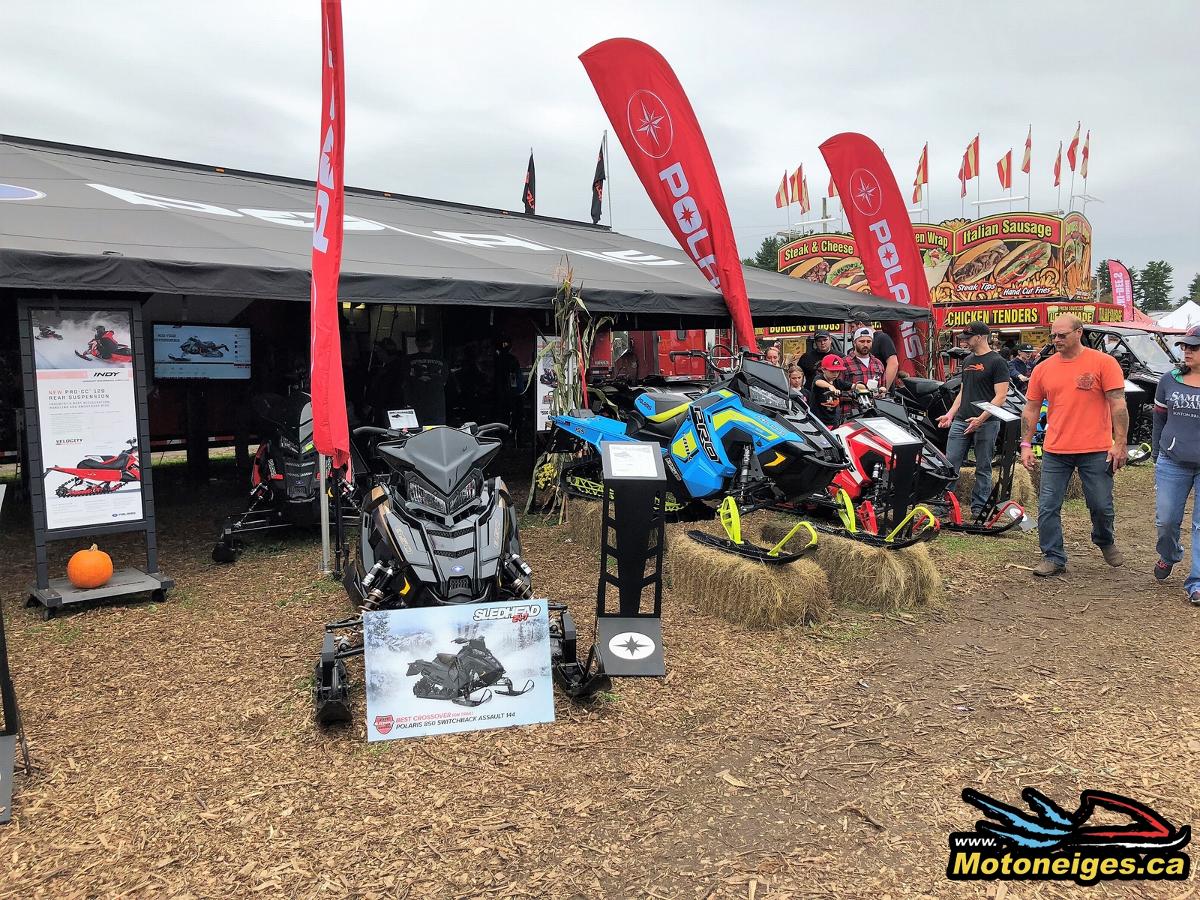 Elaborate Factory compounds, aftermarket vendors of every type, tourism destinations and multiple dealerships are all on-site displaying their latest and greatest offerings.
If you need Snomo gear, this is the place to get it with incredible lowest price savings on top quality current and non-current apparel and accessories. Jackets, bibs, mono's, helmets, goggles, gloves and casual, it's all here in great abundance and selection.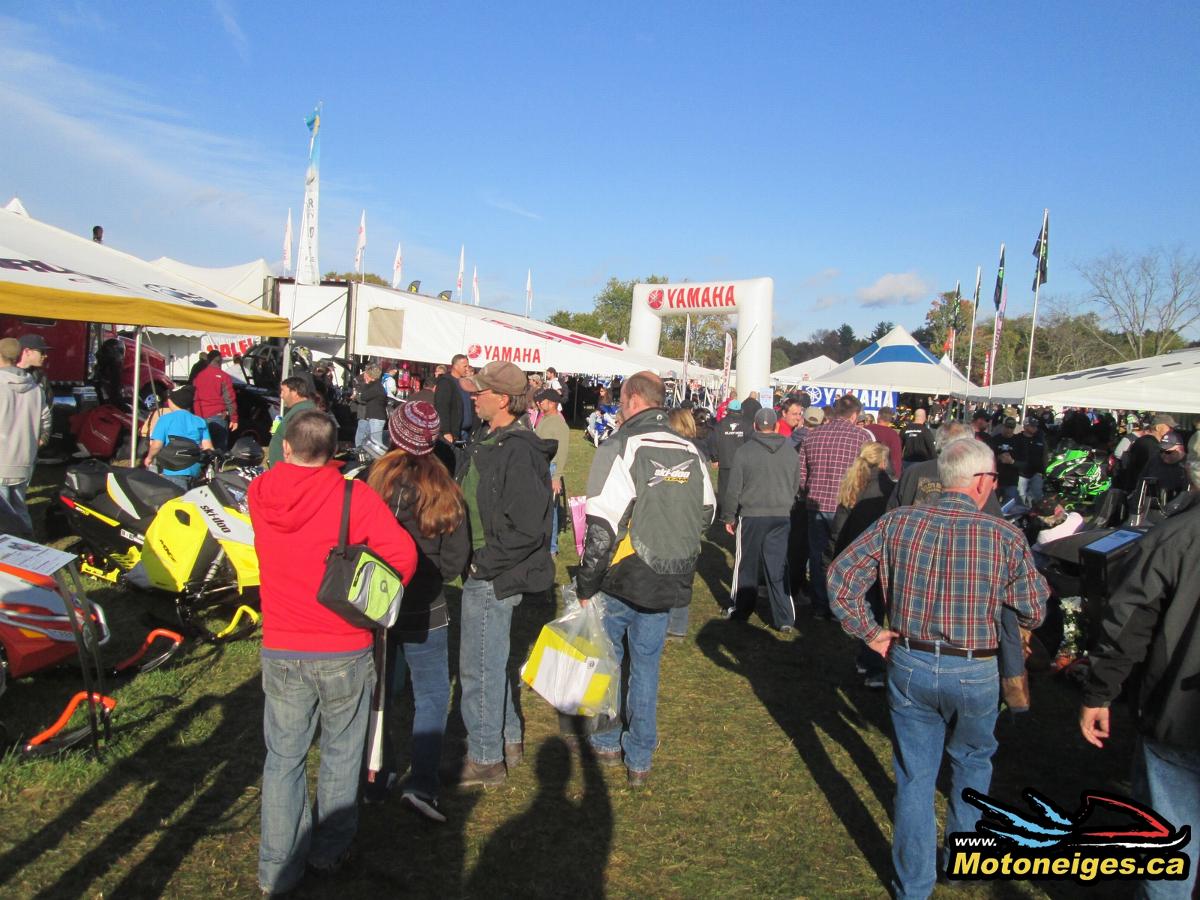 If you see it and want it, buy it now, because the stuff is going out of there by the wagon load and it may not be there when you return 15 minutes later.
A huge swap meet area offers the potential for bargain price, hidden treasure, that hard to find piece and a nostalgic look into the relics of our past.
If pleasant memories from the past or restoration inspiration are what you need, take a short walk to the timepiece treasures that can be found in the vintage snowmobile tent. Here you will find "wall to wall" iconic snowmobiles from the past that have been lovingly preserved and shared for all to remember, reminisce and enjoy. What was your first snowmobile? You just might see one!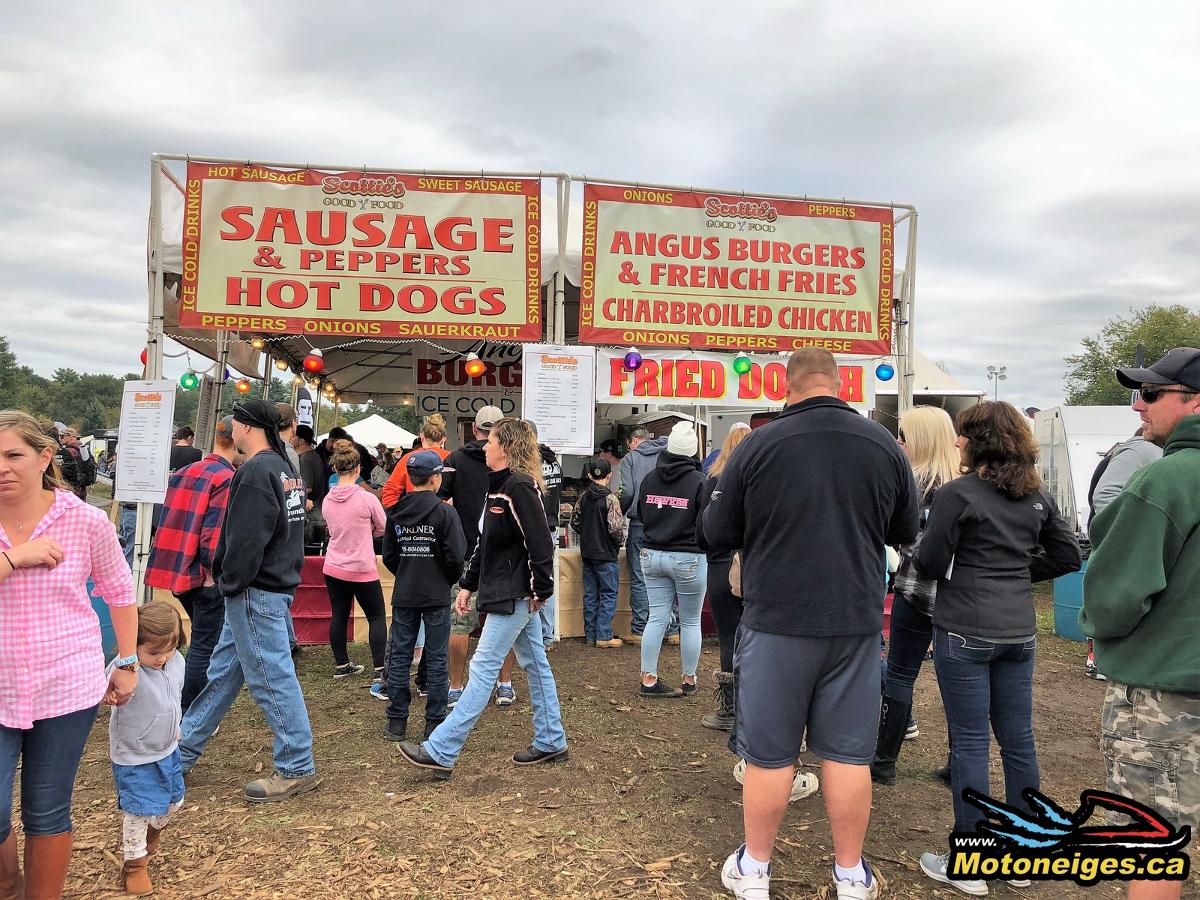 While you are trying to take in everything, you can make your "Race into Winter" day extra special by being extra bad and getting a little fat, dumb and snowmobile happy with the never-ending menu of food choices that are virtually everywhere you look and walk. Did I mention that I've got a cheeseburger problem? I'd like to think that I could stop, but I know that I can't. It's like snowmobiling!
If you haven't figured it out already, everything that this event is, is tough to take in, in just one day.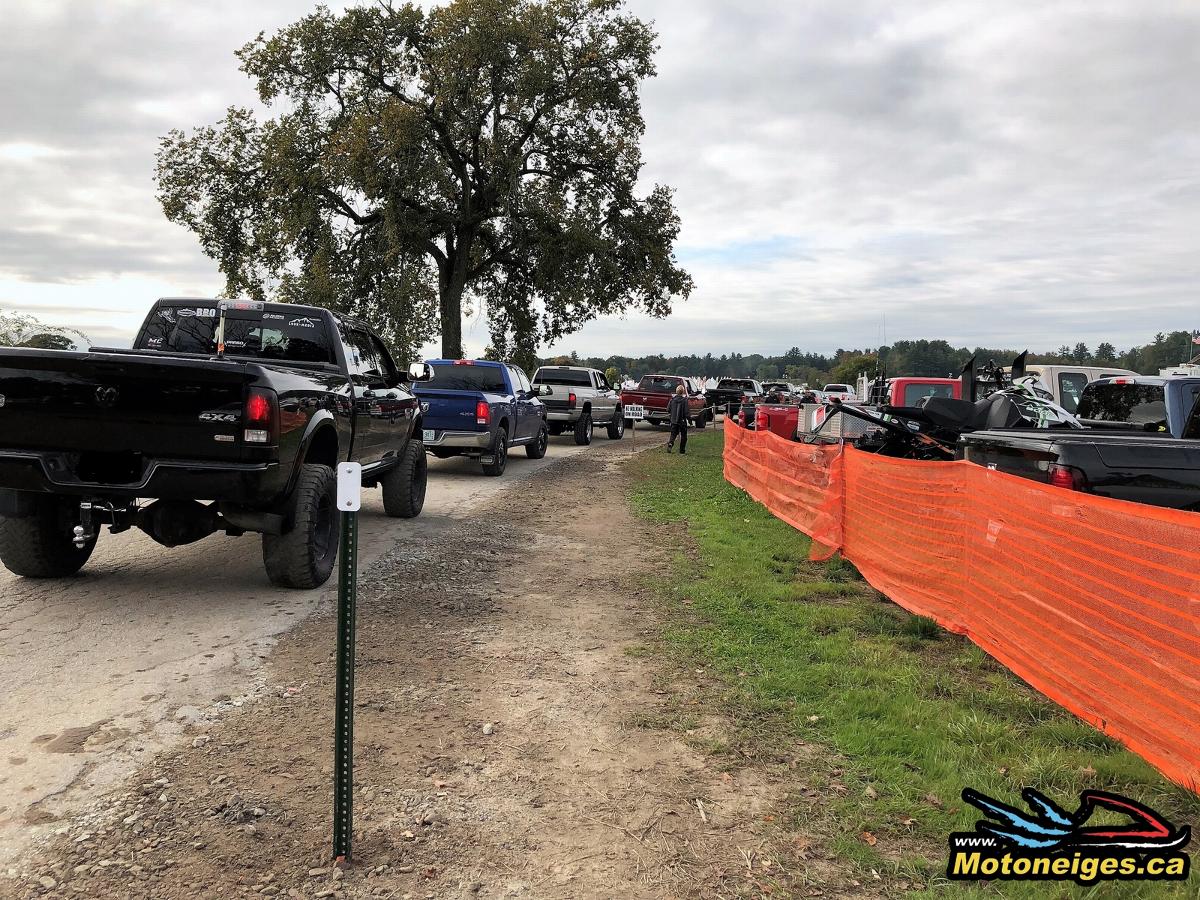 Take some friendly SledMagazine.com advice and plan ahead, save the traffic jams to get in, make a camping reservation and have an end of summer "Race into Winter" celebration weekend that will be hard to forget. Bon fire and band included.
The theme of this article is anticipation, so as I walked around and around during my 3 days at the Brookvale Pines Farm in Fremont NH, I randomly asked people what their personal anticipations and goals were for the upcoming season. Everyone was very eager to share. Here is what just a few had to say;
Lee from Claremont NH, is anticipating taking advantage of reciprocal and free weekends to explore new trails and places with his family.
Kevin of North Ferrisburg VT, is excitedly anticipating the adrenaline, ride and rush of going from a ZR 7000 to his newly purchased Yamaha SideWinder. He can't wait!
Paul D from Minneapolis, High anticipation and expectation for the performance of Polaris' all-new 850 Patriot engine and spending more time in the mountains.
Rob from ME, Is anticipating mega snow all winter long and setting a new personal high mileage record on his new Ski-doo.
80-year-old Bill from Franconia NH, is rejuvenated by his anticipation of enjoying all of the pleasures and camaraderie of snowmobiling and doing it all again with friends both new and old.
Sue from East Barre VT, Is looking forward to family, friends and the good times of a warm camp at the end of a day of great riding in Vermont's Northeast Kingdom.
Sara, from LSJ Quebec, is in extreme anticipation of the continued improvement of her off trail skills and taking her deep snow performance and confidence to the next level. "Chez nous, C'est Ski-doo"
Some guy named Tucker Hibbert from Minnesota is in rare anticipation of the opportunities and exciting "unknown" after years of knowing exactly what his season would include.
Paula from Williamstown VT, is full of anticipation, anxiety and excitement for the changes and challenges that may come from moving from her older tried and true sled to an AXYS Polaris RUSH.
Donavan "The Viking" from CT, The anticipation of NO PLAN and letting the white trails take him to what he enjoys most about snowmobiling. Always enjoyable FREEDOM and ADVENTURE!!
Jeff from Richmond VT is in hopeful anticipation of the preservation of the trail infrastructure and systems that we have as well as continued growth in the generational family participation in snowmobiling that has been seen in recent years.
Michel from Quebec is in anticipation of the successful December opening of his newest Pro Performance dealership in St Raymond Qc and the excitement of everything that Polaris continues to bring to market.
Ray from NH, Anticipation of finally checking off a bucket list ride with his riding buddies of Quebec's Gaspe Peninsula and seeing the incredible views that they have seen in photos with their own eyes.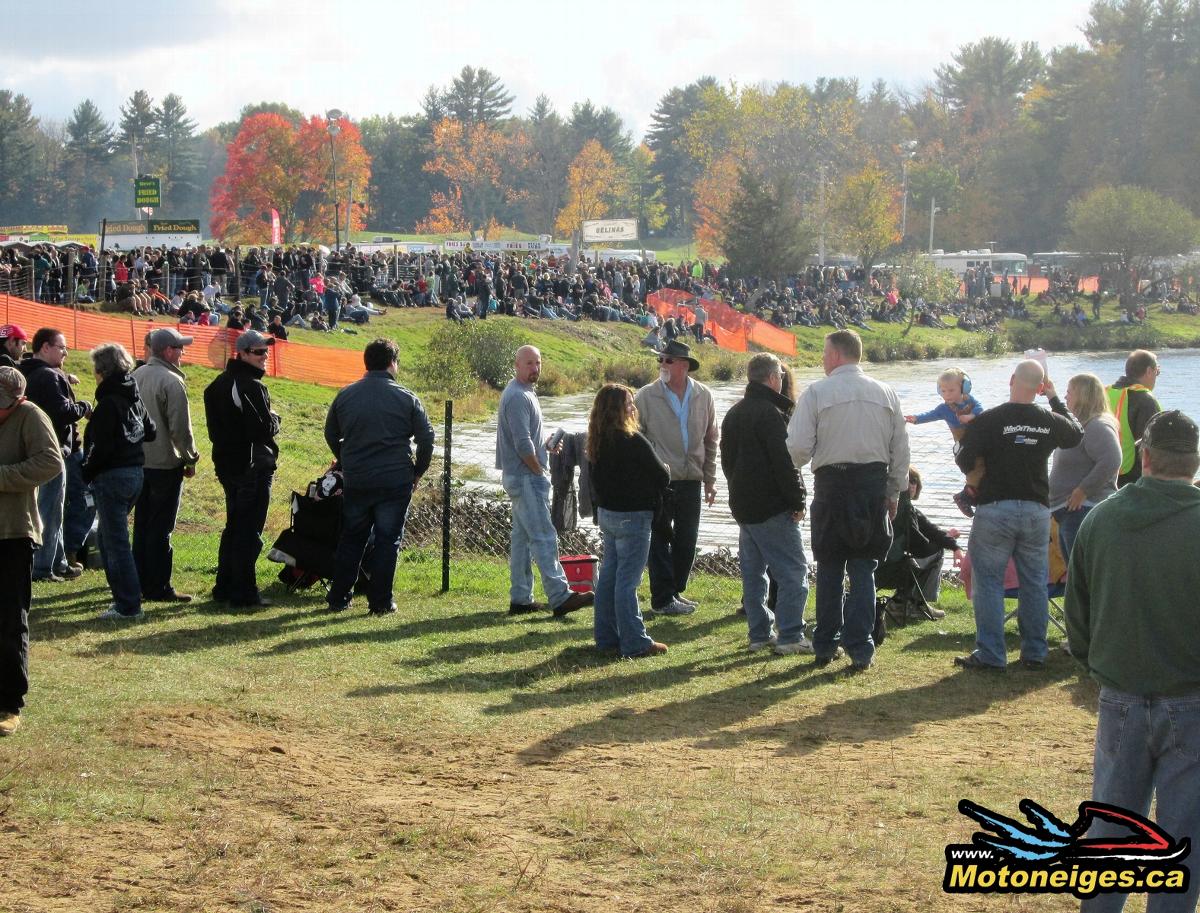 You are never alone at New Hampshire's "Race into Winter Event". The excitement and anticipation are all around you, morning, noon and night.
My advice? Plan to be there October 11-13, 2019 and shove next year's anticipation into a higher gear.
[[PUB-E1]]