This day of December in Rivière-du-Loup offered me many firsts. It was my first ride of the 2017 season, my first day of the XF 9000 long-term trial and it was my first test of an Arctic Cat snowmobile equipped with a Yamaha engine.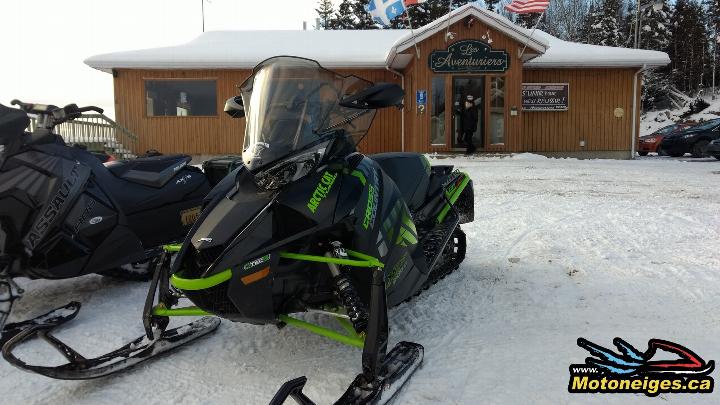 Start at the relay of Club Les Aventuriers
You will understand that high mileage will be run to adjust our analysis till the end of the season : so, today, it is only a presentation and few comments.
I can also tell you that I am not going to be alone for this trial. Mr Hugo Lorquet will share his experience to complete the evaluation of this snowmobile.
One thing is sure, this XF 9000 Cross Country Limited offers great comfort. Trails at the opening of season are perfect to check out this element. In February, as many trails are as perfect as the carpet of a pool table, many models offer excellent comfort. We cannot say the same thing at the beginning of a season. On this matter, Arctic Cat has succeeded the test.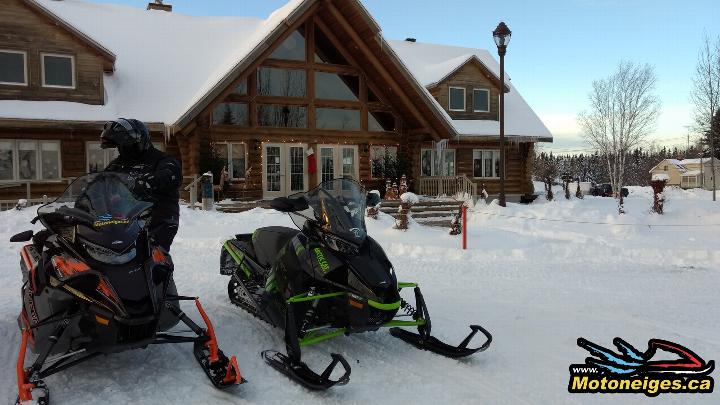 I must say that I did not really know what to expect. Cross Country? We expect a snowmobile that performs on long rides. But why a race-height windshield? Arctic Cat chose it definitely to facilitate off-trail riding. This is what happens with crossover snowmobiles. It is very hard, even impossible to make choices that will satisfy all aspects that are often contradictory. Motoneiges.ca / SledMagazine.com decided to change the windshield since most of the rides will be on trails.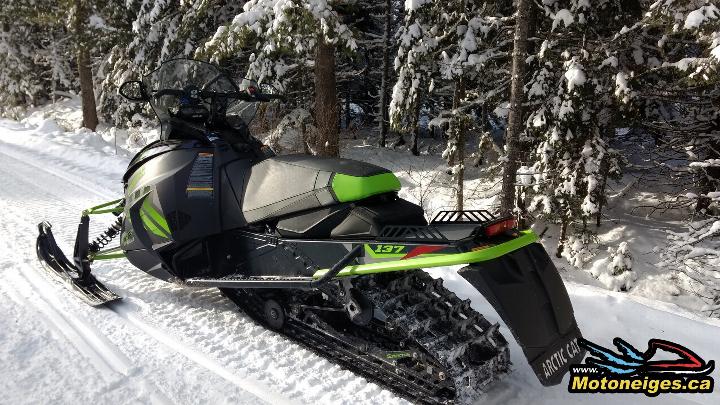 The windshield we chose offers a good protection
A nice season is ahead, December is well started and many regions are opening their trails. Come back here often to follow our tests of this Arctic Cat XF 9000 or to get any information about our wonderful sport!
Finally, many thanks to Junior Mécanique for their partnership within this long-term trial.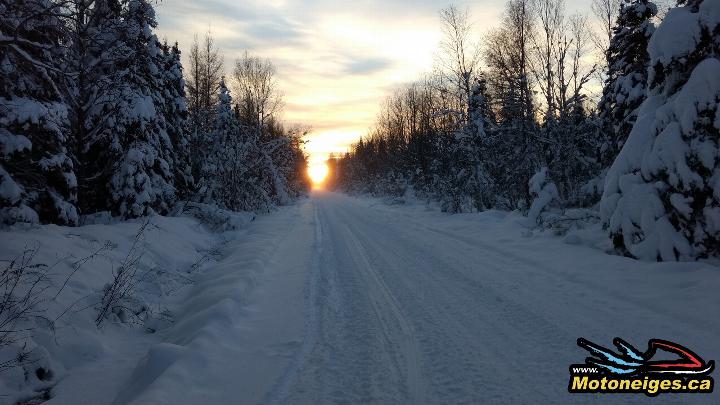 The first day is over