It is already time to share with you my first impressions about the 2016 Yamaha SRViper S-TX DX 146 that I am happy to pilot this season. Provided by Yamaha Canada, partner with SledMagazine.com for our long-term trials, the SRViper S-TX DX 146 will be thoroughly analyzed all season long. All in black, it is elegant and classical.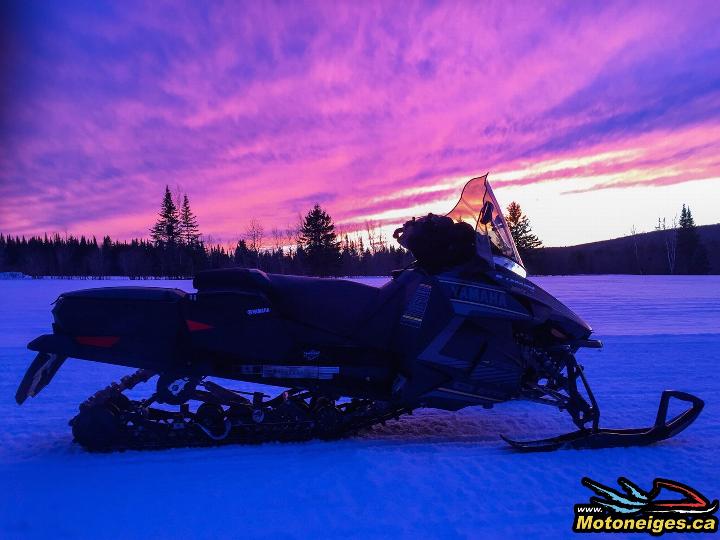 As I am writting this article, we have already rode about 3 000 km on this snowmobile, despite rather disappointing weather conditions. This year, Mother Nature is not very cooperative in this matter. The season began late and it was raining as often as it was snowing. We had to use our trailer many times on the beginning of the season if we wanted to add mileage to our trial snowmobile.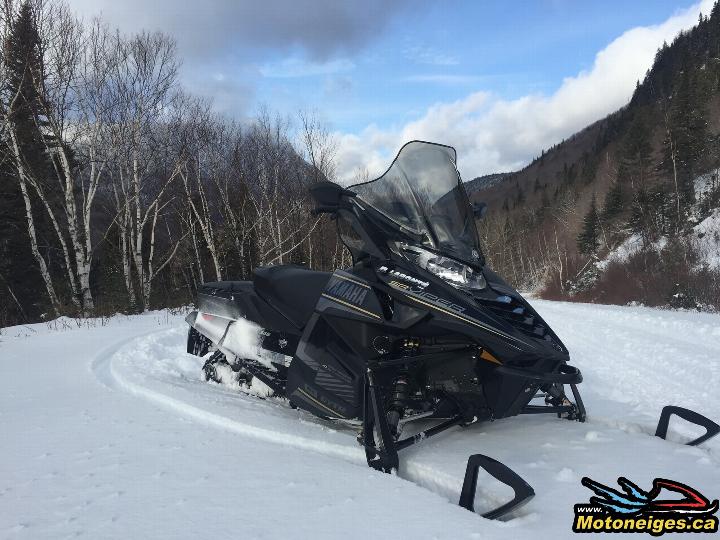 We rode mostly on hardened trails with low quantity of powder snow. So, we have not been able yet to check out the off-trail performances of the S-TX DX 146. However, at no time did we have any overheating problem related to lack of snow, unlike other snowmobilers who rode with us and who experienced this engine overheating issue. The cooling system of the Yamaha SRViper is very efficient and we did not hear any ice breaking away and going through the tunnel. You know, that unpleasant sound that makes us think that everything is going apart ! I do not know why, but after riding with this chassis for the past three years, I can say that this phenomenon, often seen with other manufacturers, never occurred to us.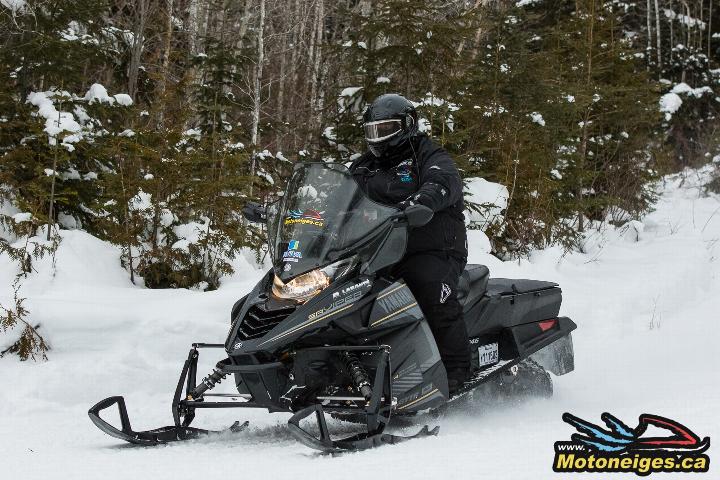 The break-in period was achieved without any problem or damage. The first maintenance has been done after about 1 000 km by our partner in this trial, P. Labonté & Fils, 5 Stars Yamaha dealer in Mont-Joli. www.plabonte.com/actions/showHome . Since then, no problem at all. Startup is instant even under cold temperature.
It is not a secret; as I tested it many times, I really like the SRV chassis combined with the Genesis engine since it was introduced. Without any surprise, the engine and clutching are both smooth and powerful as expected. Nothing wrong here, it is a winning combination. I like this 4-stroke engine of 1049 cc mostly for its reliability, its fuel economy and its performances at all speeds. Right from the first kilometers, I was pleased to pilot the SRViper S-TX DX 146 despite its long track of 146 in./370,8 cm. Moreover, thanks to its unique characteristics, this snowmobile is perfect for rides of high mileage.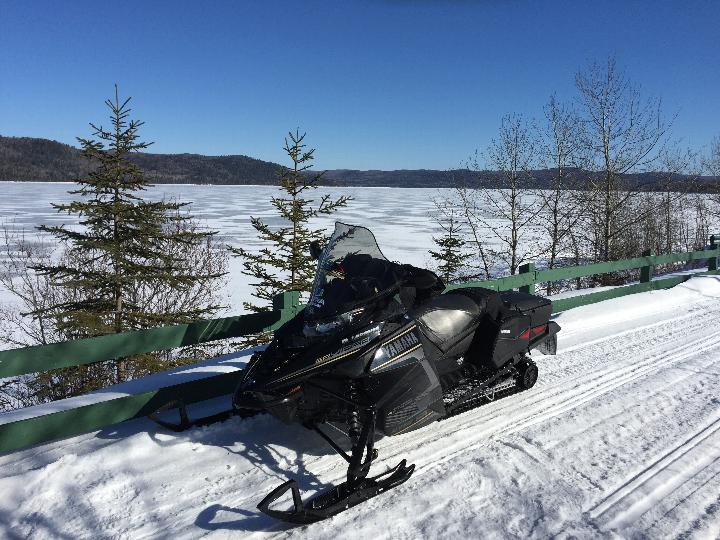 The riding position is one of the most comfortable on the market. Effectively, we can choose many positions according to our riding style, from a very forward position in aggressive riding to a more backward position on the seat in smooth riding. These various positions for our legs let us ride on long distances without any fatigue. The handlebar height provides a very efficient standing positioning when needed and transition is made instinctively.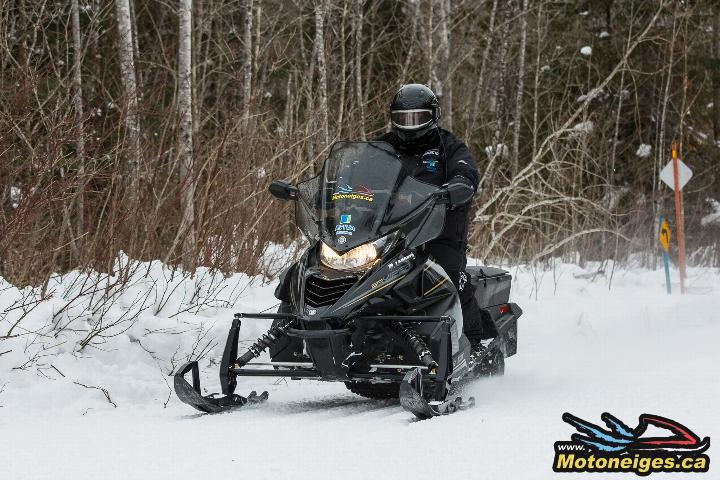 We can ride on long distances without any fatigue or worry thanks to many other features. My favorite one is without doubt the auxiliary fuel tank of 16,3 liters. Added to the 37 liters of the main reservoir, you get a total fuel range of more than 300 kilometers (based on our first consumptions of about 15,5 L / 100 km). So, no more need to carry a fuel caddy we never know where to attach. As it is connected to the main reservoir, there is no mess or leakage during transfers.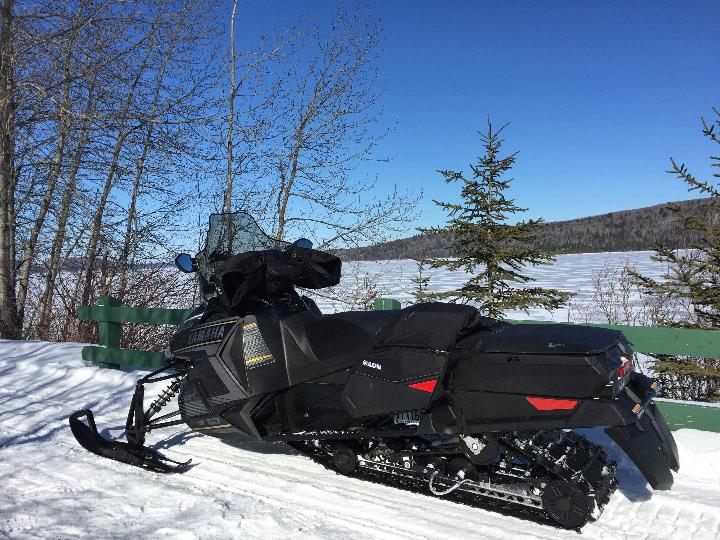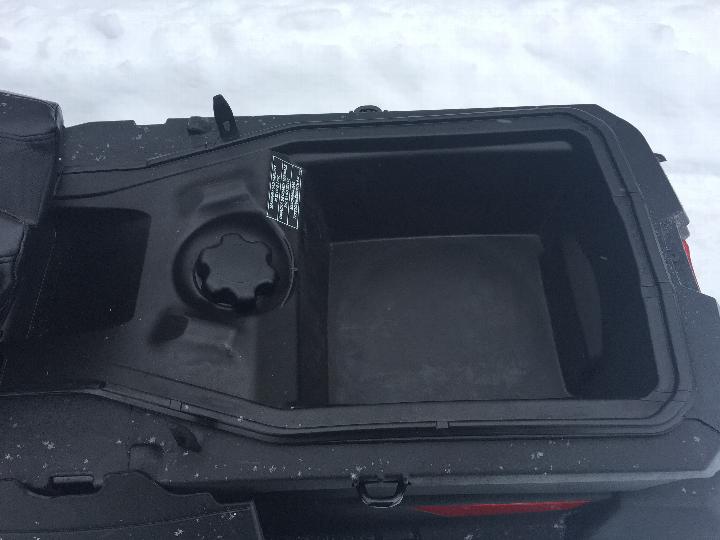 I also like the height of the windshield; it is very efficient against wind and it does not affect our vision or the look of the machine. Both mounted mirrors are at the right place and provide excellent vision. The heated seat is very (too ?) efficient, mostly at the end of the day when moisture and cold become annoying for snowmobilers. It warms up so much that I can only set it at LOW for short periods of time.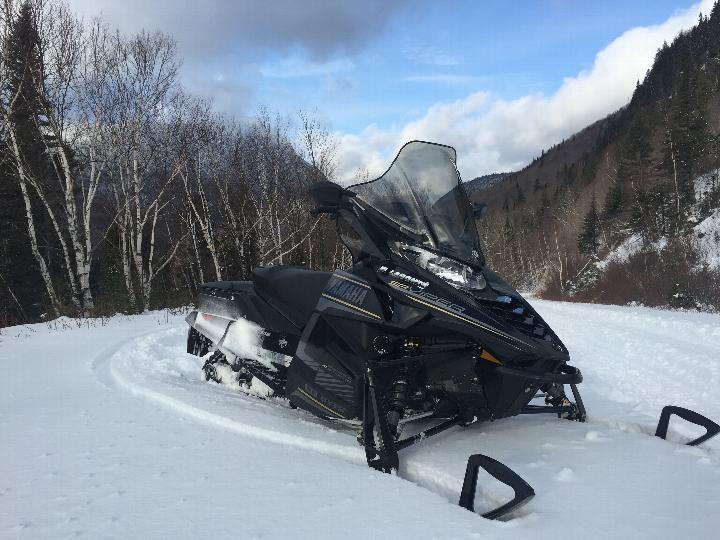 In short, this snowmobile is really designed for fans of long distance riding. Again, Yamaha hit the bull's eye. We now have to check out its off-trail capability, if only it could snow a lot. But I am confident that the long track of 146 in./370,8 cm will provide good performances. If this is true, along with the possibility to transform it into a Touring snowmobile (refer to my pre-ride analysis), then we will be able to talk about a very versatile snowmobile.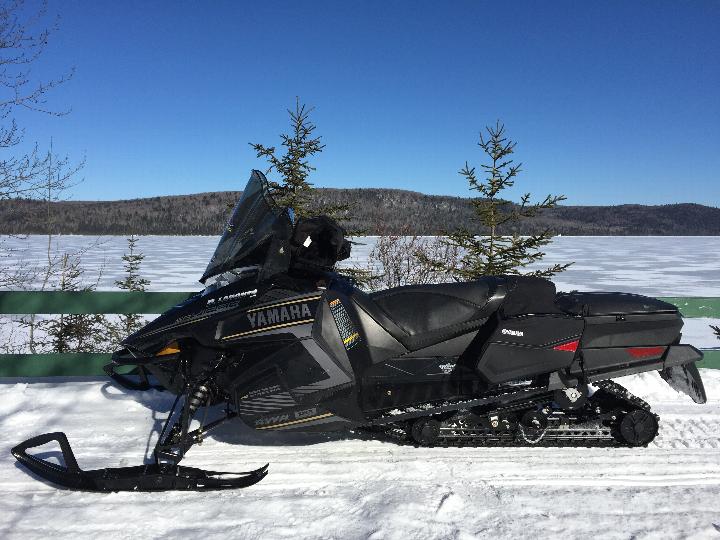 I take this opportunity to thank our partner Yamaha Canada and P. Labonté & Fils, 5 Stars Yamaha dealer in Mont-Joli. www.plabonte.com/actions/showHome .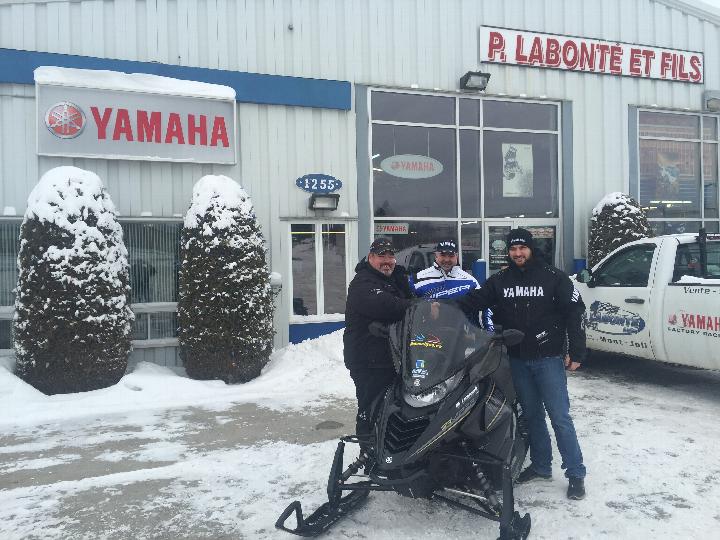 All season long, you will be able to follow our analysis of the 2016 Yamaha SRViper S-TX DX 146 on this web site www.sledmagazine.com and on Facebook at facebook.sledmagazine.com. Soon, I will share with you my final report.
Have a great season and ride safely !!!