We know that, in Quebec, we like restrictions! This is especially true in the world of snowmobiling. Over the years, Quebec snowmobilers have had many restrictions imposed on their sport.
Some restrictions make a lot of sense. For example, regarding the cohabitation with residents who live near the trails. I'm talking about speed limits of 30 km/h and even 10 km/h, the prohibition of night riding in certain areas or the use of modified exhaust systems… The purpose of these measures is to make the presence of snowmobile trails in residential areas "acceptable" and "tolerable", for example.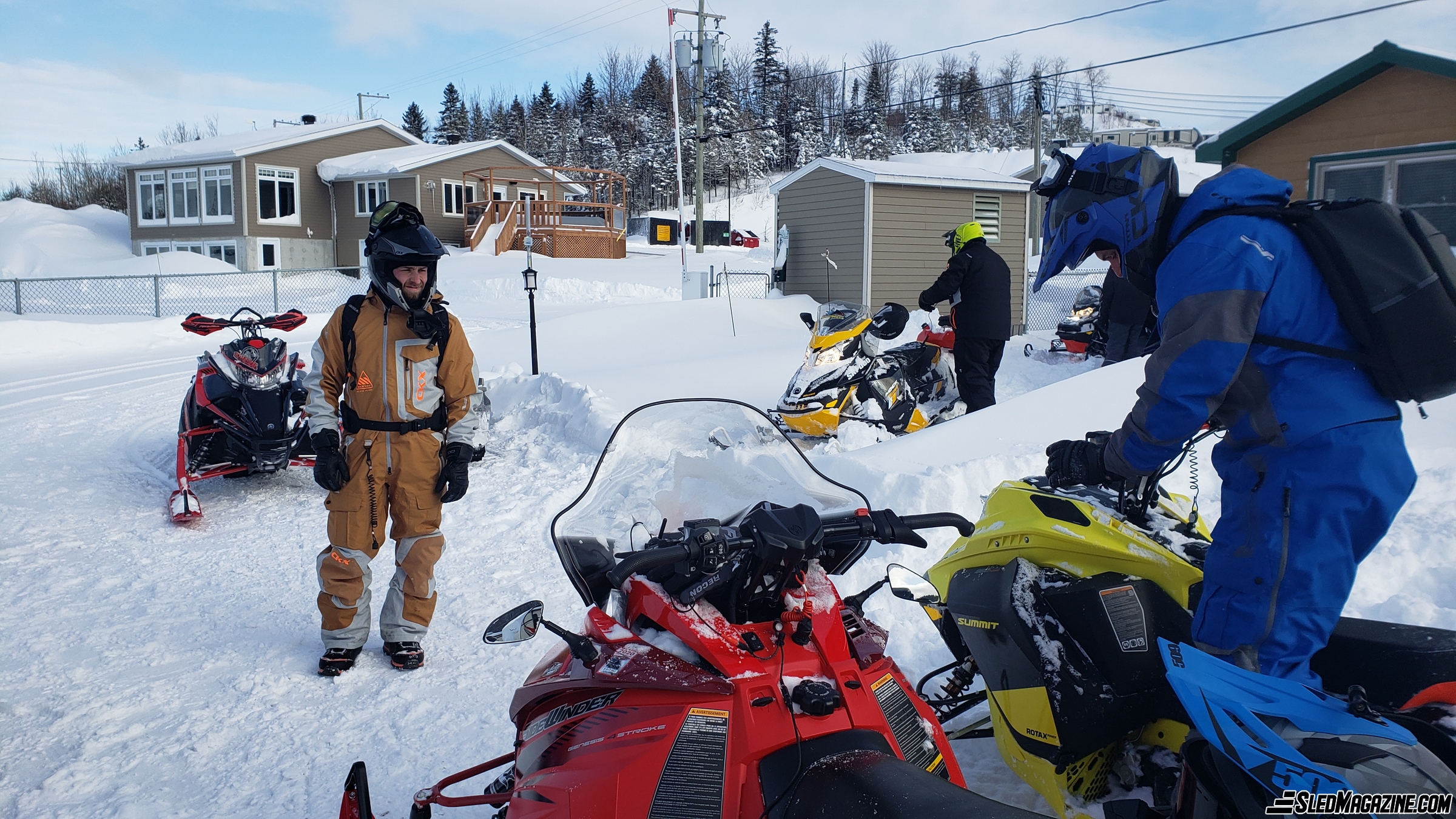 However, there are certain rules that have been put in place that miss the objectives for which they were created. Here are the three main ones that should, in my opinion, be reviewed and adapted to today's reality:
1. The minimum age
Currently, the minimum age to drive a snowmobile is 16. When we look at what is done in other provinces and even in the United States, we quickly realize that we are in a class by ourselves. In fact, the minimum age is 14 in many places and even 12 in others.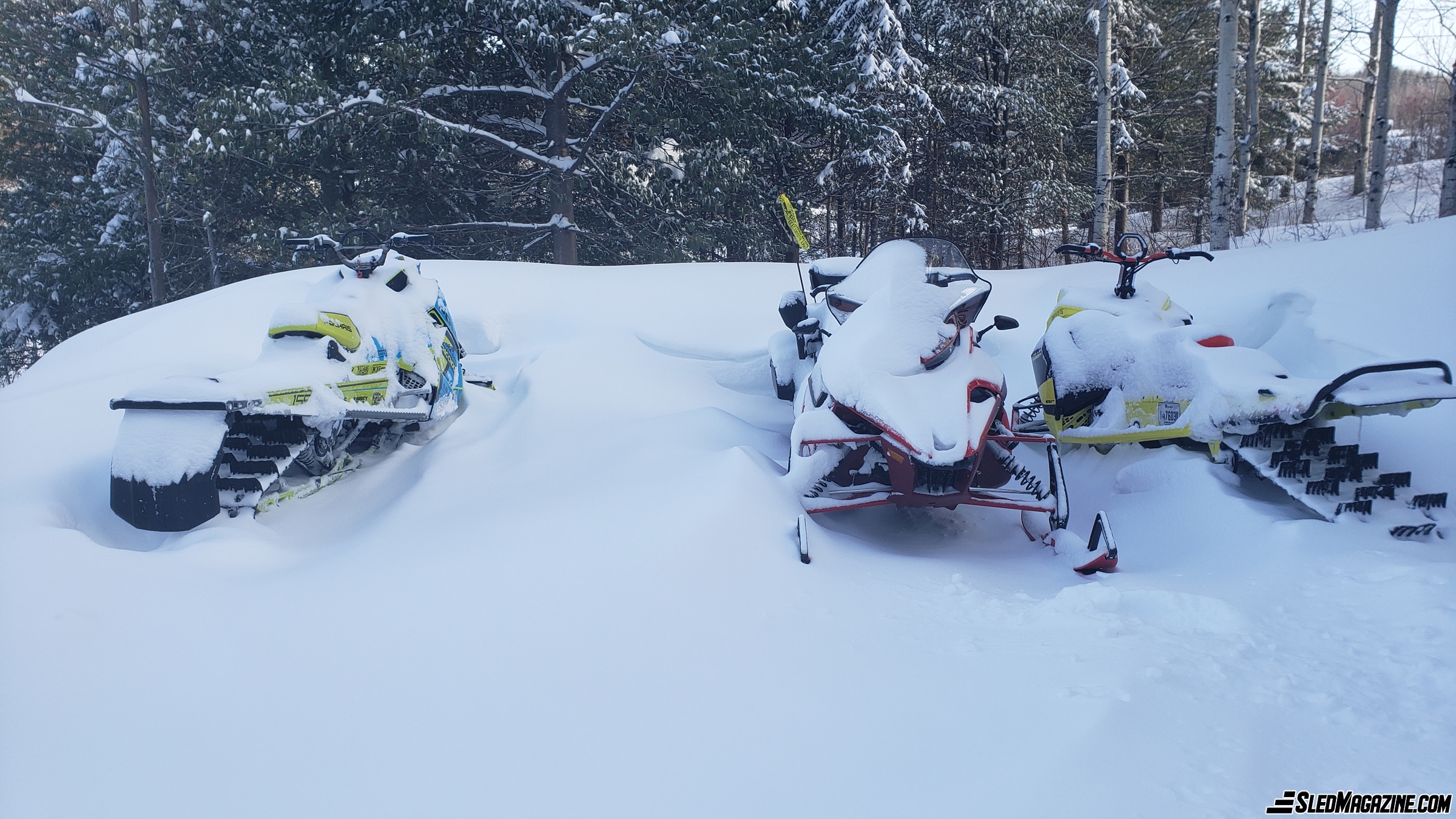 While I am in favor of lowering the minimum age from 16 to 14, what I am proposing is to do so with restrictions on displacement or horsepower or a combination of both. The idea here is to develop a passion for snowmobiling among our youth from the time they are teenagers.
Manufacturers are now offering entry-level models that have been designed to introduce the next generation or new enthusiasts to the sport of snowmobiling. Here are some examples:
– Arctic Cat: Blast snowmobile family (65 hp)
– Polaris: EVO snowmobile family and all 550 models (55 hp)
– Ski-Doo: Sport family with 600 EFI engine (85 hp)
– Yamaha: SX Venon, SX Venon Mountain and Transporter Lite (65 hp)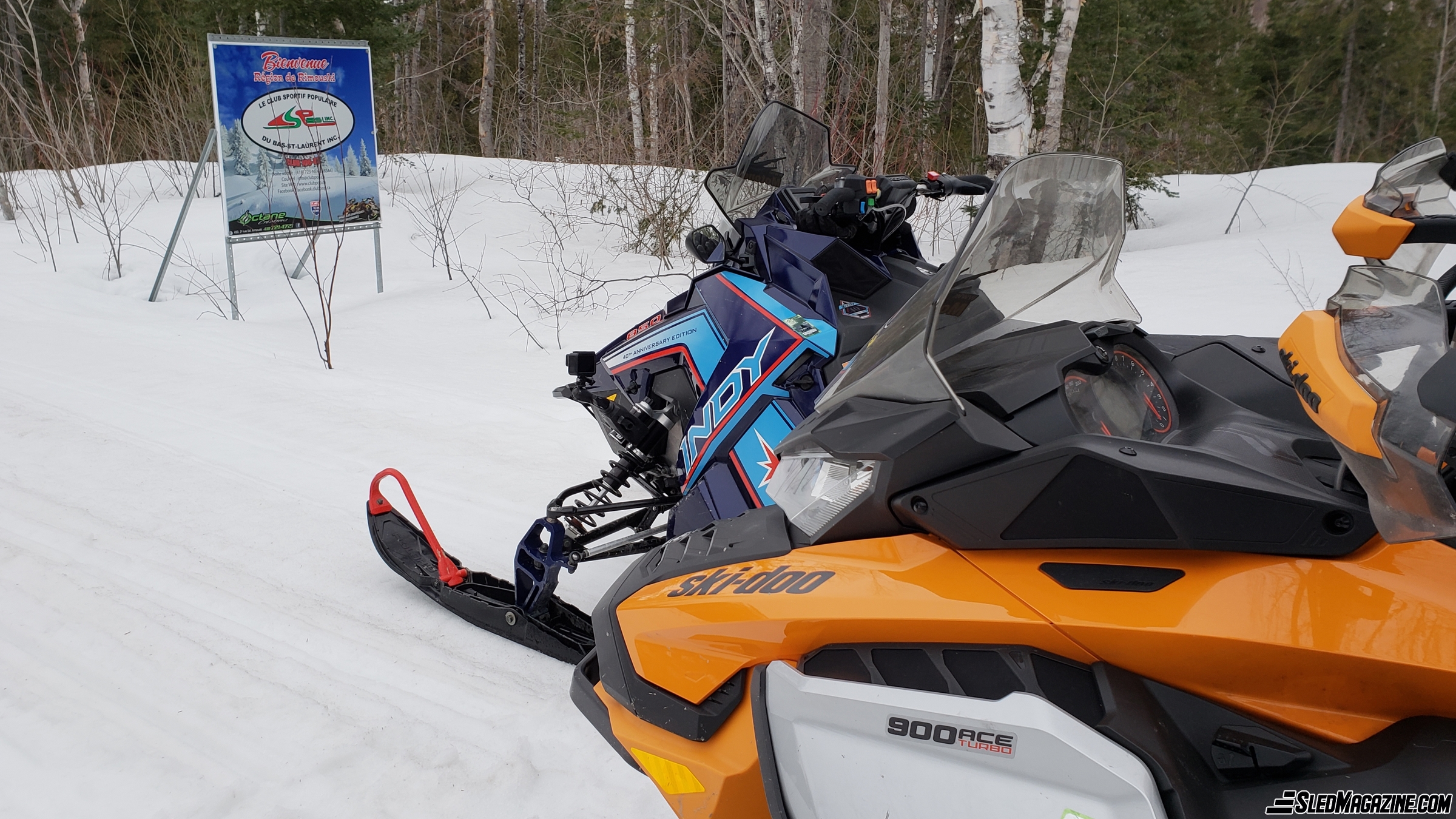 2. Maximum Speed Limit
For many years, the maximum speed limit has been set at 70km/h. While in most cases this limit is fine, there are many places on the network where it could be set at 90 km/h or even 100 km/h.
I understand that the idea behind this is to keep the death or injury toll as low as possible, but let's be honest, there are places where driving at 80, 90 or even 100 km/h is perfectly safe. For example, in an area where the trail is wide, in an open area and in a straight line or with gradual curves, today's machines are able to offer incredible ease of riding.
Before you start throwing rocks at me, let's be honest who hasn't done it before? I agree that there are places where the current limits are adequate and sometimes even too high. On a narrow, winding wooded trail, 20 or 30 km/h is much more appropriate in order to keep your right.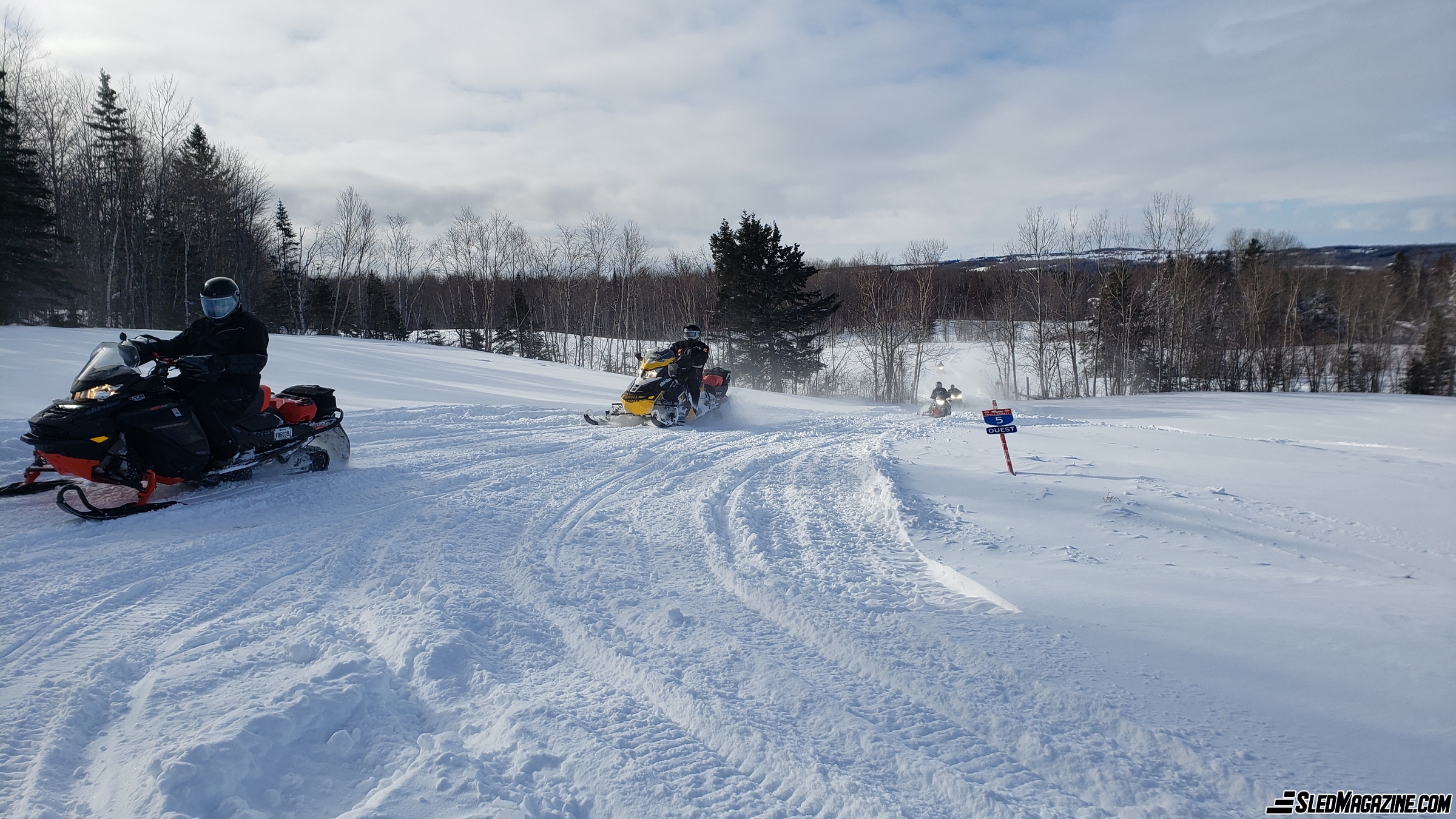 Of course, for club volunteers, this would be a huge headache in terms of signalization. However, current regulations do not allow them to consider increasing the speed limit beyond 70 km/h. I think they should have more flexibility in this area.
3. Demerit points
Over the past few months, there has been a lot of discussion among snowmobilers about the impending imposition of demerit points. At this time, it is still a project under study and will certainly not be implemented before the 2022-2023 season.
There seems to be a desire on the part of Minister Bonardel to add this dimension to the series of constraints that we experience as snowmobilers. The motivation behind this is noble, but I believe that the Minister or those behind this project do not know the reality of snowmobiling. First of all, with the current regulations, the number of injuries and deaths has been decreasing for many years. This is the result of the awareness work done by the Fédération des Clubs de Motoneigistes du Québec, the clubs and the volunteers. It is also because of the awareness campaigns that have taken place over the years. Thus, the current formula works. So why on earth would you change it?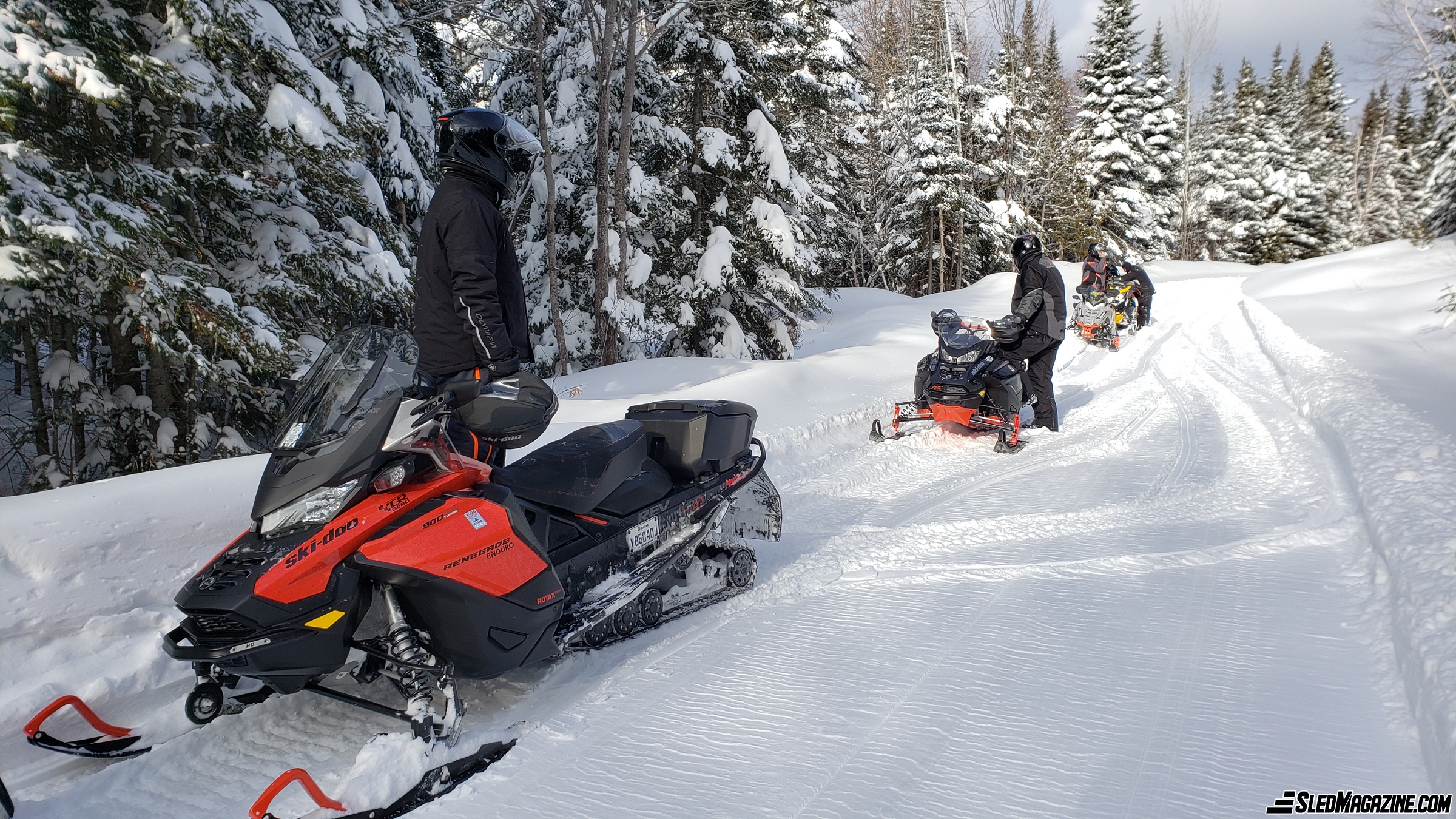 I would say that if you want to treat snowmobilers like drivers, then do it in all aspects. For example, make the speed limits real! Why do many provinces and states not have speed limits and even less demerit points and in Quebec, they want to add another layer?
Do you realize that at 120 km/h on the straightaway that stretches as far as the eye can see, you could lose your license for high speeding? That's what we're up against, folks.
In closing
For those who have read this far, I would like to mention that I adhere to the principle of safe snowmobiling. However, I believe that the regulations must be adapted to the reality and promote the growth and sustainability of our beautiful sport. There is a possible balance, but I don't think we are there yet.
Have a good season!