Last year, I had the chance to test the Freeride gloves from 509. In 2020, we were told that 509 has reworked the glove, including making it as waterproof as possible. According to 509, the glove is ideal for trail and off-trail use. Is this really the case? Is it even possible to be this well balanced? Let's find out!
If you like to put on a glove with ease, be warned that the Freeride will not please you when it comes to putting it on. The 509 offers a hybrid system of velcro and strap for optimal waterproofing. No doubt, snow has no way of getting inside the glove! This has a rather expensive consequence though: the glove is difficult to put on and take off.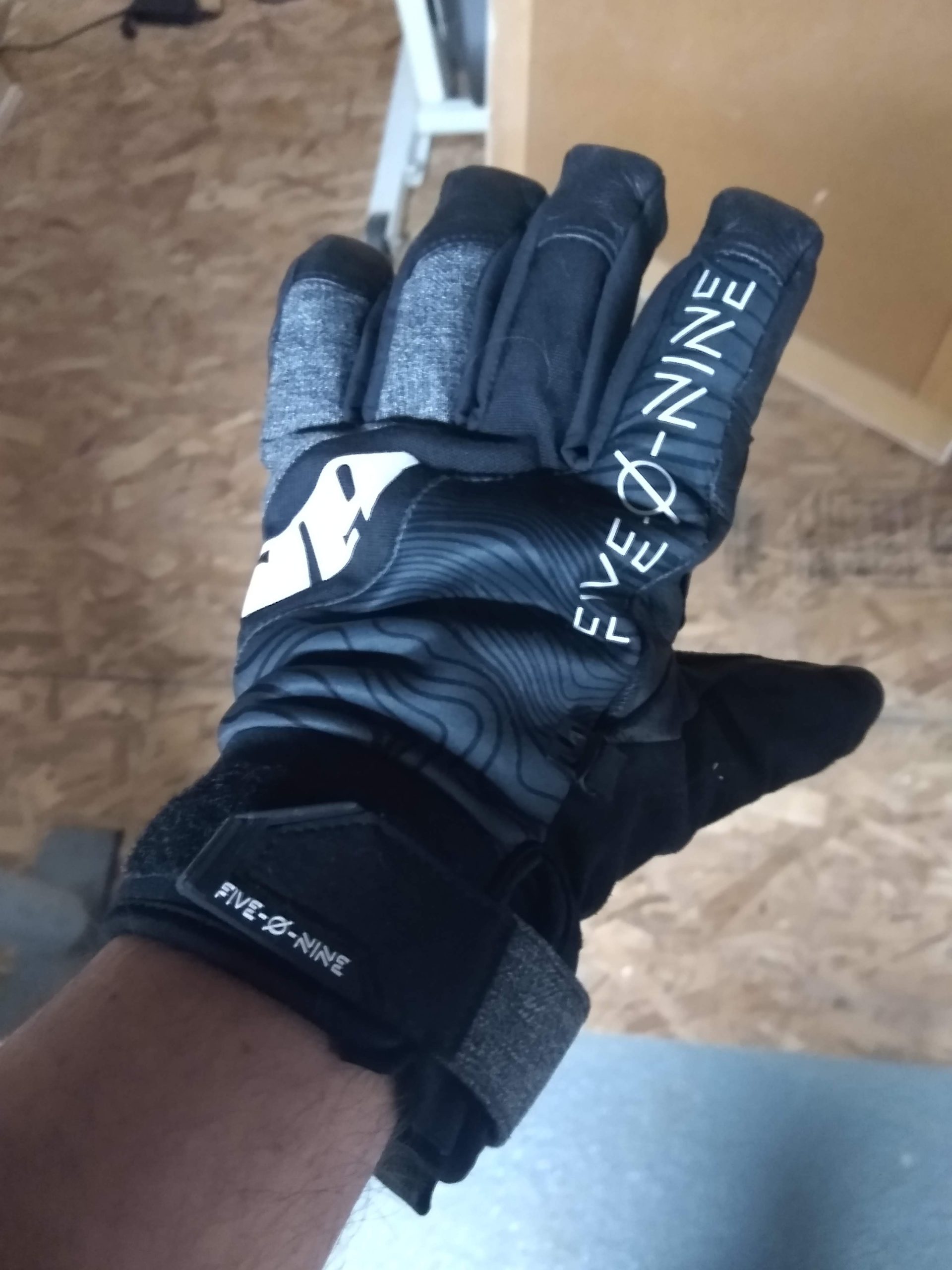 Confort
Good news, the Freeride is pleasantly comfortable! It offers immediate warmth and is made of a very comfortable fabric inside. In addition, the leather is of excellent quality and gives me confidence that this glove can last me several seasons. Unfortunately, the dexterity is very questionable and makes wearing and removing the glove quite laborious. This is especially true when it comes time to roll up the sleeve of our coat and put it over the glove.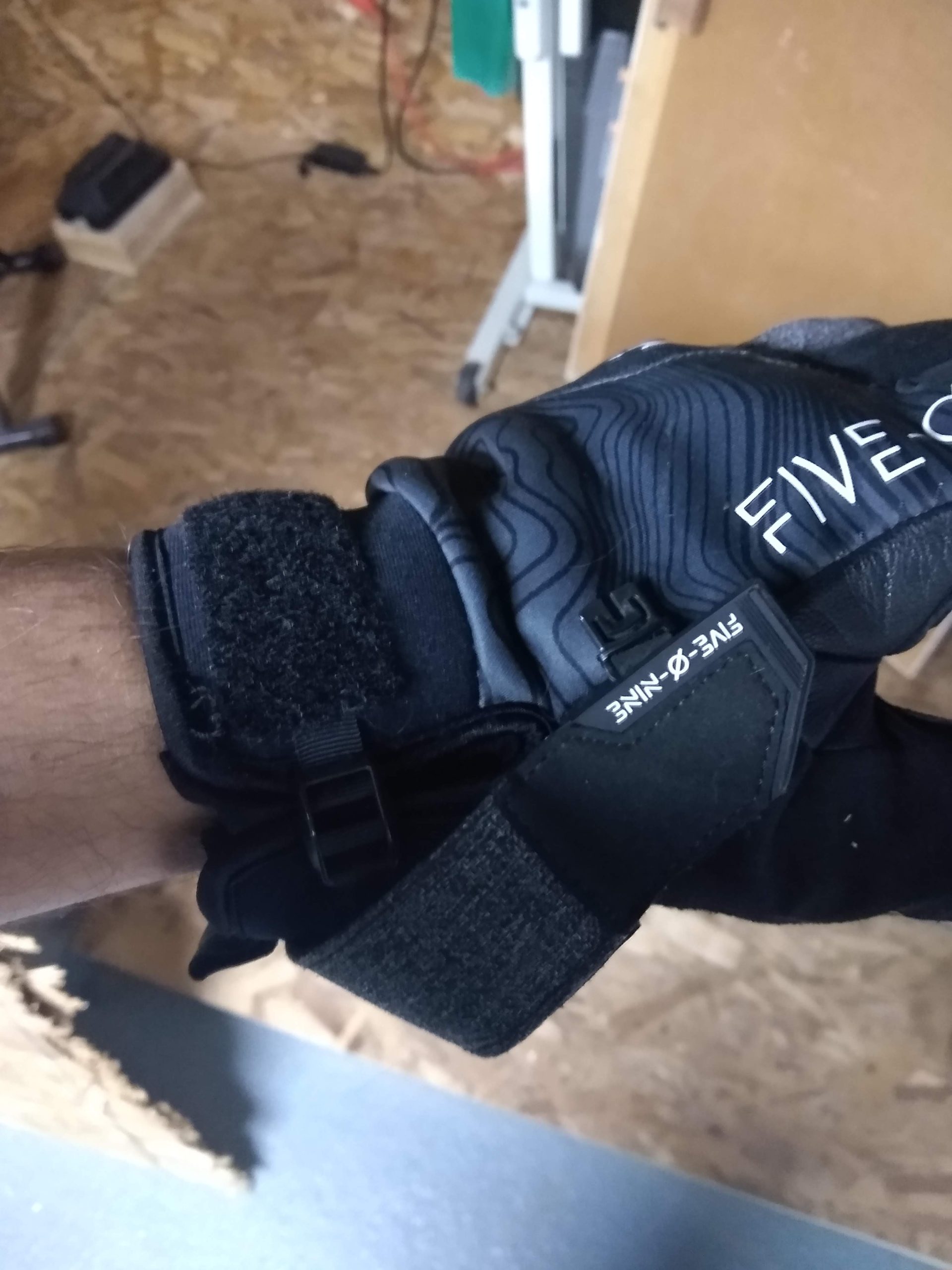 Insulation
Insulation point of view, we are talking about 70g at the back and 40g at the palm. Immediately when you put the glove on, you realize that wearing this glove for more than fifteen minutes off-piste will ruin the glove for the day. And it's not just a feeling: having fun off-trail for a little while is enough to introduce moisture into the glove that won't go away all day. Note that I am not someone who sweats my hands excessively.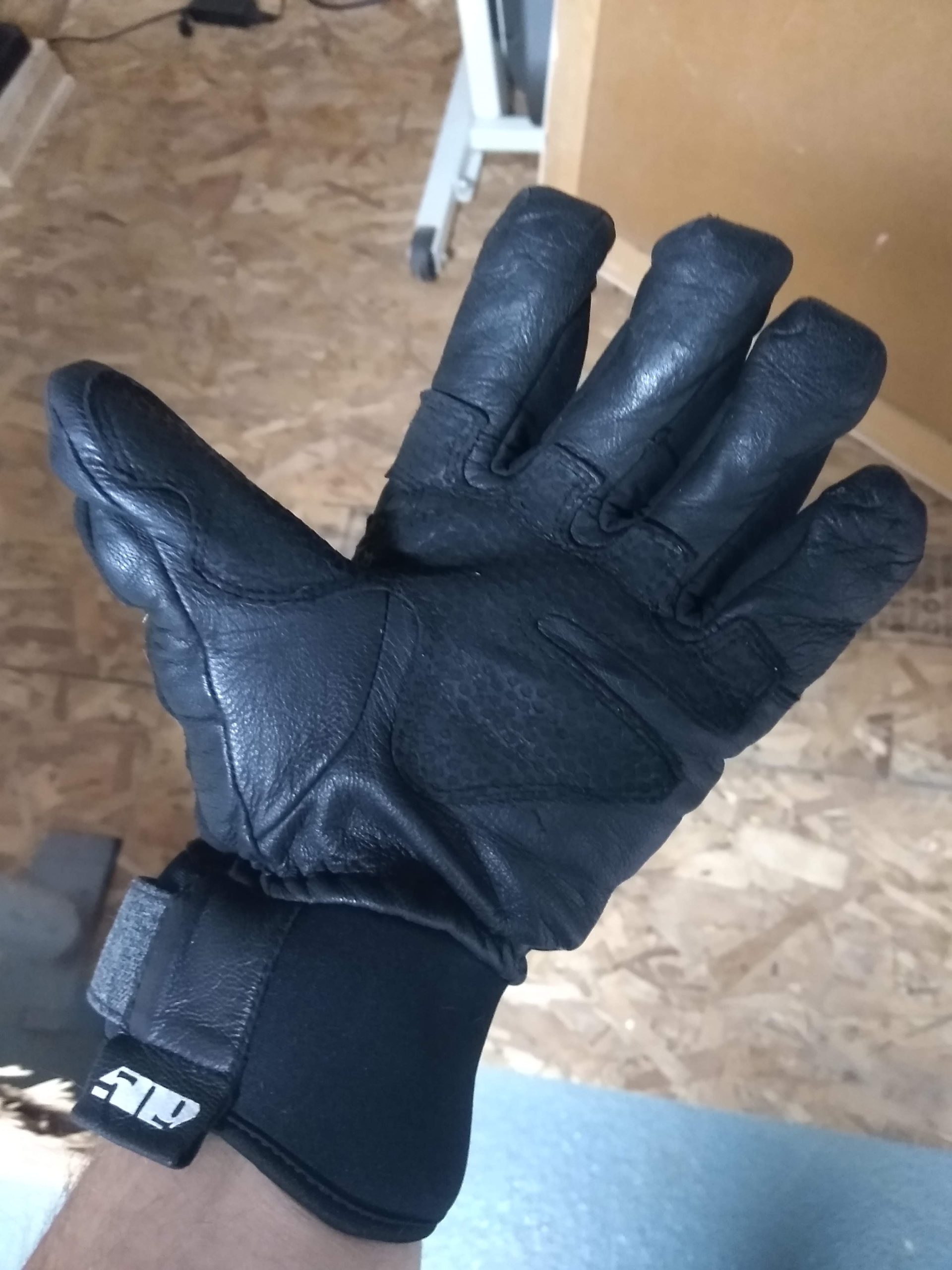 Also off-trail, one aspect where the glove is particularly useful is when you have to put your hands in the snow to, for example, try to find a buried ski. In such situations, there is no chance of snow infiltration and this is a real plus!
I had the chance to do some trail riding with the Freeride gloves. To be honest, they surprised me and only let me down when the temperature was below -20 degrees. I wouldn't recommend these gloves for cold rides though, as you have to warm up on the heated handles a little too often for my taste!
Conclusion
In conclusion, I really don't think that the 509 Freeride glove is an " all purpose trail/off trail glove". It is way too warm for backcountry riding and not necessarily suitable for trail riding in cold weather. However, I think it is a good glove when you have to do both types of snowmobiling in the same day. Indeed, it can be worn to get to an off-trail area, after which I would personally switch to a thinner glove to do my tricks. Then, on slightly longer breaks (like lunch), as well as on the way home, I'd slip the glove on for more than welcome warmth at the end of the day. As a mostly off-road rider, I consider the Freeride a great "second" pair of gloves to carry in my bag for the ride home.
I would like to take a moment to thank 509 for allowing me to test the Freeride gloves. Not only do I get to try these gloves, but I am also dressed head to toe by 509 for the 2020-2021 season!