At Ski-Doo, when we think of performance machines, the letters XRS automatically come to mind.  The MXZ version of the XRS or the 137″ track in the Renegade XRS are for those who love control on all types of terrain.
Last year, Ski-Doo introduced the new PilotX Skis, RMotionX rear suspension and RASX front suspension on the performance models, both with KYB high performance shocks leading the rider to a whole new riding experience and control.
For 2022, Ski-Doo is adding to the ultimate experience with the Smart-Shox system, the industry's first semi-active suspension.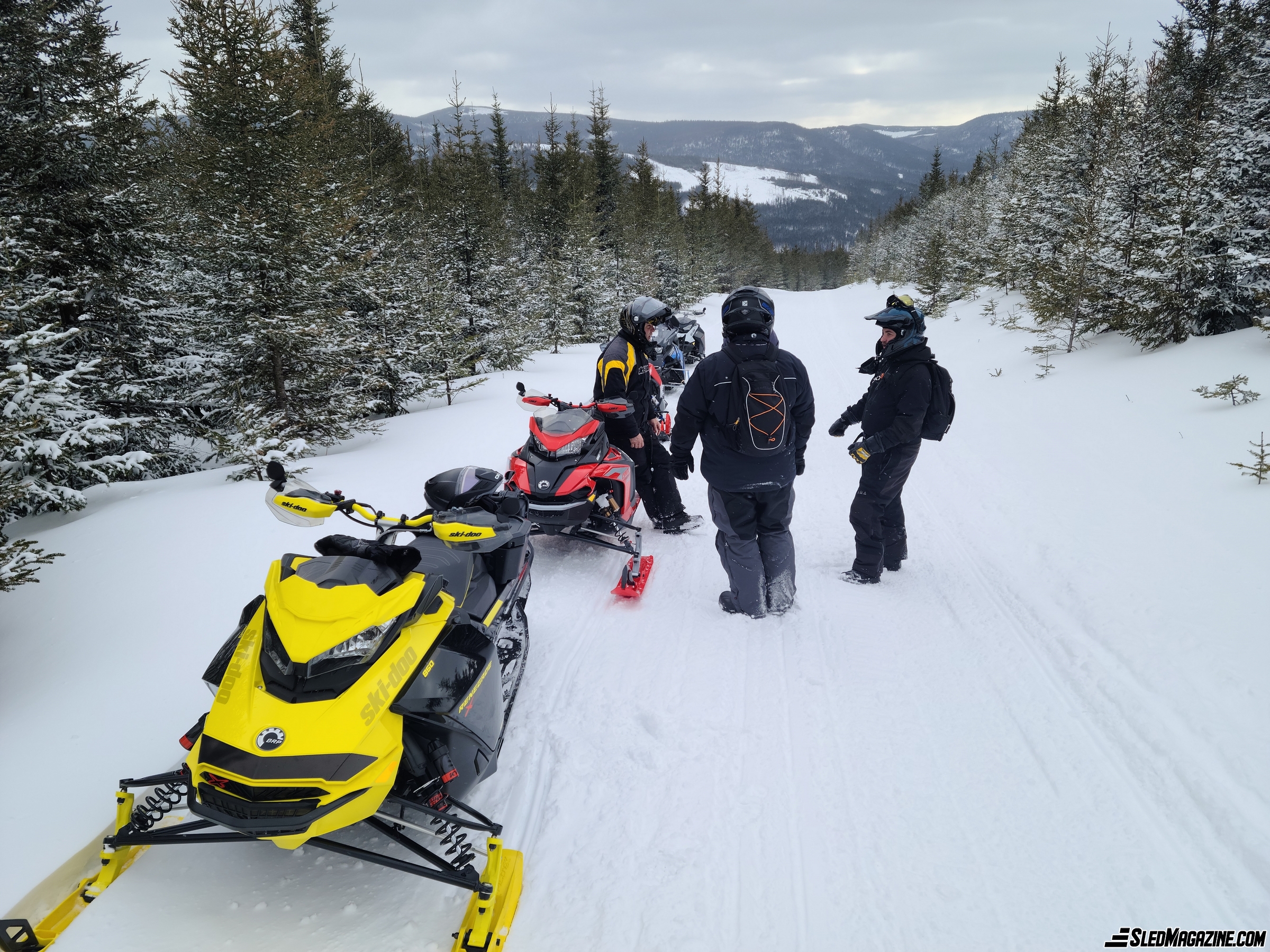 On March 13th, I had the privilege to test ride the brand new 2022 Renegade XRS 850 e-tec with the new Smart-Shox technology. We did this test on a trail that I know very well, the Chic-Choc trail located between the roadhouse La Cache on the 595, in the heart of the Gaspésie, linking the roadhouse to the town of Murdochville. A splendid sunny day where we were surrounded by majestic landscapes, in a sinuous trail, with a small 3-5 cm of fresh snow on a trail scraped from the previous evening.
I was able to test the snowmobile for about 100 km in a mix of curves and straight lines. There is only one word to be remembered – AMAZING. I had a smile of total satisfaction in my helmet every time I finished a turn or when the sled lifted a few inches after jumping a bump. The control of this snowmobile is quite remarkable and almost too easy. Almost no ski-lift, the nose of the sled stays on the trail.
But what is the Smart-Shox?  Introduced by BRP in 2021 in the Can-am division, it is designed for side-by-side off-road vehicles such as the Maverick X3. This technology takes real-time readings based on terrain type and adjusts the position of the KYB shocks and calibrates the throttle to eliminate roll. Over bumps, no problem, the Smart-Shox system will adjust the calibration of the shocks to determine the amount of compression and rebound needed. According to BRP, the reading is 200 times per second and the suspension can switch from comfort to Sport + mode in as little as 17 milliseconds.
Wow, an intelligent system that adjusts the suspension in real time in order to have perfect control of the snowmobile in all conditions, that's really impressive.
In conclusion, I highly recommend the Ski-Doo XRS snowmobile with the Smart-Shox option to all riders looking for ultimate control and riding pleasure.
Beware, this model is not for everyone, it's really easy to think you're a race pilot and all that control quickly goes to your head.
I would like to thank the Motoneiges.ca team for testing this snowmobile.