Ewool is a Canadian company that specializes in designing, engineering and creating heated gear for some of the harshest environments known to man, the Canadian Arctic.  Inspired by the muskox, one of mother nature's most evolved and capable animals for surviving in sub-zero conditions.  Ewool has created some of the most advanced and high-quality heated garments in the world.  I recently had the privilege of trying some of the advanced heated gear from Ewool.  I was able to wear and test the Pro heated vest and heated glove liners in the rough and unforgiving mountains near Yellowstone National Park.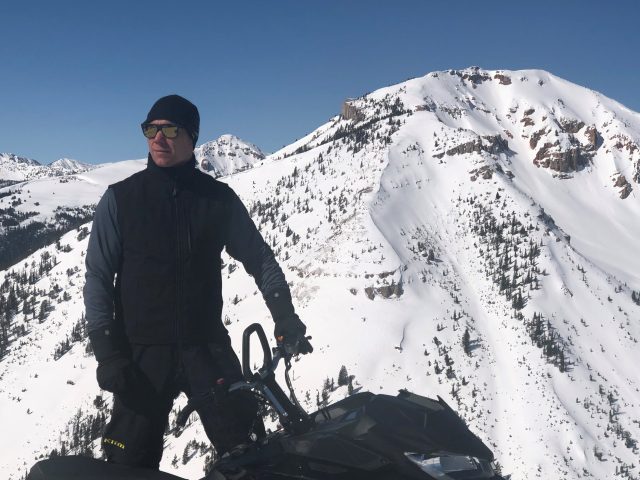 Ewool Pro Heated Vest
As soon as I pulled the Ewool vest from the package, I was instantly in love.  The fit, finish and quality is apparent as soon as you pick it up and feel it in your hands.  When you put the vest on, it is form fit, so it feels comfortable and is made from high-quality materials.  This means it performs great and looks great too.  It also has a tall collar that fits snugly but not tight around your neck so it will keep your neck warm but still let you have total movement, without being either too loose or too constricting.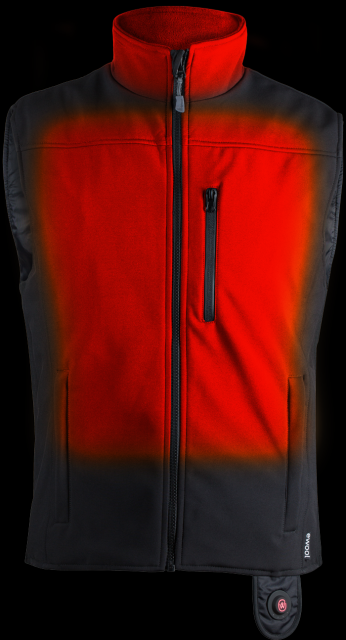 Now, let's talk heat!  The Ewool PRO heated vest has three easily adjustable heat settings, Low, Normal and High.  On low power, the battery will last for 8 hours and the heat level is nice.  Since the vest is worn as a mid-layer, not a lot of heat is normally needed if you wear high quality outer layers.  The low heat setting is the level I'll probably use a lot while I'm out riding sleds, dirt biking and hunting.  The normal heat level is also very comfortable and in this setting the battery will last for 4 hours.  The normal setting would be for those days when its extra cold during your ride.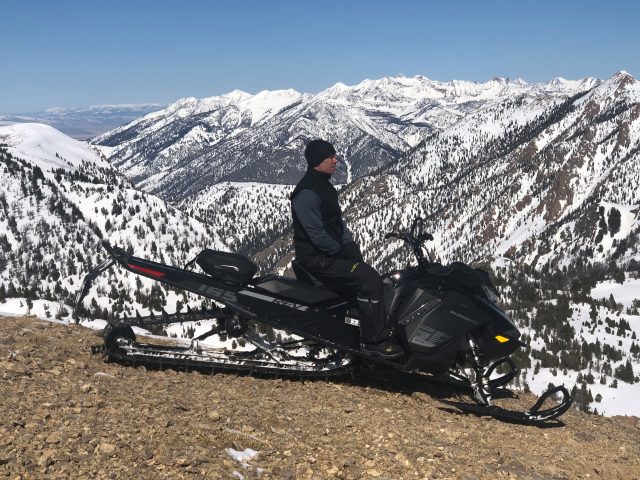 Experience
When I tested the PRO heated vest, one of the days was -11F (-24C).  I took off down the trails in the morning at higher speeds and wearing the vest set on normal was very comfortable.  I could feel the heat from the vest adding to my body heat and I was toasty, even with the colder temperatures and higher speeds and without a lot of body movement to generate heat.  When this vest is on the high setting, you have some serious heat surrounding your upper body!   On the high heat setting the battery is delivering 42W of power and will last 2 hours.  The high setting seems to be for some of the more extreme cold temperatures with very little body movement.  I think on some of the coldest mornings and at last light in the evenings, while I'm hunting and don't want to move much, I'll use the vest on the high setting but most of the time the low and normal settings will be plenty to keep me toasty warm on all my cold weather adventures.
The vest keeps you so warm on a lower level because it has unparalleled heating power, with four times more heating surface than other brands of heated vests.  The heating elements in the vest cover the front chest and abdomen area to the entire back and even include the collar.  It's really incredible how warm and comfortable you are in this vest.  This results in the user needing fewer layers and having more maneuverability while maintaining total comfort and heat control.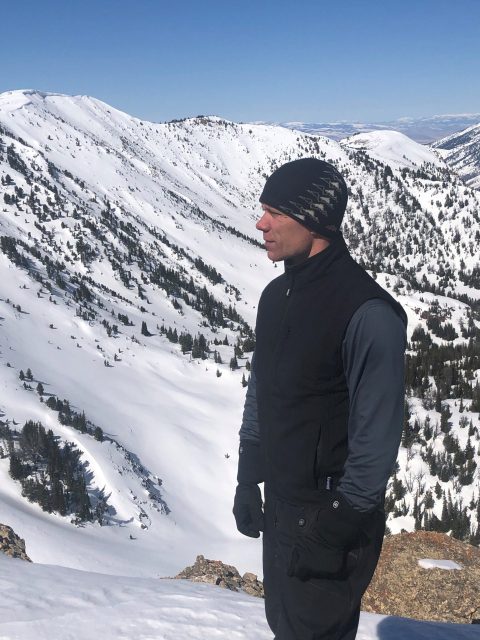 Heated Glove Liner
The Ewool heated glove liners worked great.  They add a little bit of thickness, but not too much, and also a lot of heat options, doing a great job keeping my hands warm.  With three different heat ranges, these glove liners will work for a lot of different applications.  Snowmobiles have headed hand warmers, but when the temps are frigid the hand warmers aren't always enough.  Even with the snowmobile handwarmers on high, without the heated glove liners I find myself still stopping on the really cold days to warm up my hands, especially on the trail ride to the backcountry.   If you're like me, you always ride with one finger on the brake lever, so unless you buy an aftermarket heated brake lever, your finger gets cold, making it necessary to stop often and warm your hands.  The finger on my glove will actually freeze in a curve a good percentage of the days I ride.  Now, with the Ewool heated glove liner, all my fingers will stay toasty warm in any riding conditions and I'm really excited about that.  I also think the versatility of these glove liners is huge.

Uses
I'm planning on wearing these when I ride ATV or dirt bike on those cold spring or fall days.  I'm almost as excited for the hunting applications for the Ewool products as any other type of use.  I do quite a bit of hunting each fall around Montana.  While I'm hiking and moving, I'm always warm and can control my temperature just fine with layers.  However, since I sometimes stop and sit and glass for hours, it has always been a challenge keeping my body warm during those times, my hands in particular.  Now with the Ewool heated glove liners, that will no longer be an issue, my friends!
The heating elements in the Ewool heated glove liners run around every finger to keep them all toasty and the stretch-fit design lets you perform tasks with dexterity, warmth and functionality.  The heated glove liners have three easy-to-use heating options.  On low the battery will last for 7 hours, on normal the battery will last for 4 hours and on high the battery will last for 2 hours.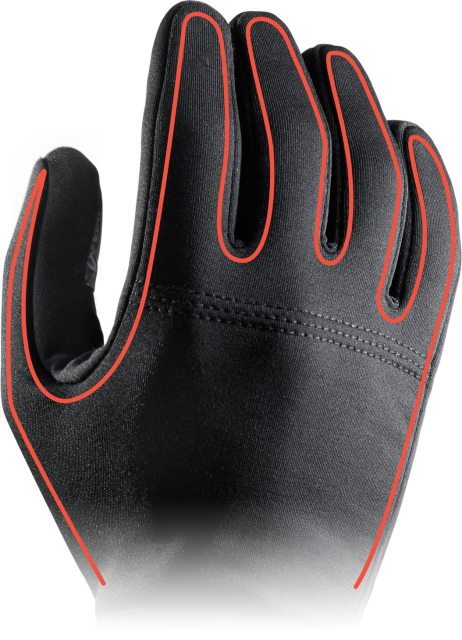 They also have a touchscreen compatible finger and thumb on each glove.  This is such a nice feature when you're out in the freezing cold and need to respond to a text or take a few photos.  It's not only convenient, but after trying it quite a few times, I can say it really works well too.
Both the Ewool Pro heated vest and the Ewool heated glove liners are machine washable once you remove the batteries.  This is a very important feature for people like me, who are going to work and play hard and push the limits of their gear.  Let's face it, no one is going to want to go riding with you if you're the stinky person who is not washing your gear.
When you're wearing Ewool heated gear, the outdoor elements are less of a factor because you can regulate your temperature so well with their products.  This gives you the confidence to go further into the backcountry and stay out longer on a ride or any other outdoor adventure, without sacrificing your comfort.  If you're someone that spends a lot of time in the outdoors, you really should think about how the Ewool Pro heated vest and heated glove liners could take your outdoor adventures to the next level.  They definitely enhanced my comfort and enjoyment in the outdoors!