L'Auberge Ma Cabane en Gaspésie, formerly known as l'Auberge de la Pente Abrupte, offers a truly peaceful haven full of delights and things to discover. Totally renovated for today's tastes, l'Auberge Ma Cabane en Gaspésie invites you to enjoy an atmosphere like no other: THE best sugar shack for miles around! Come and enjoy an authentic experience!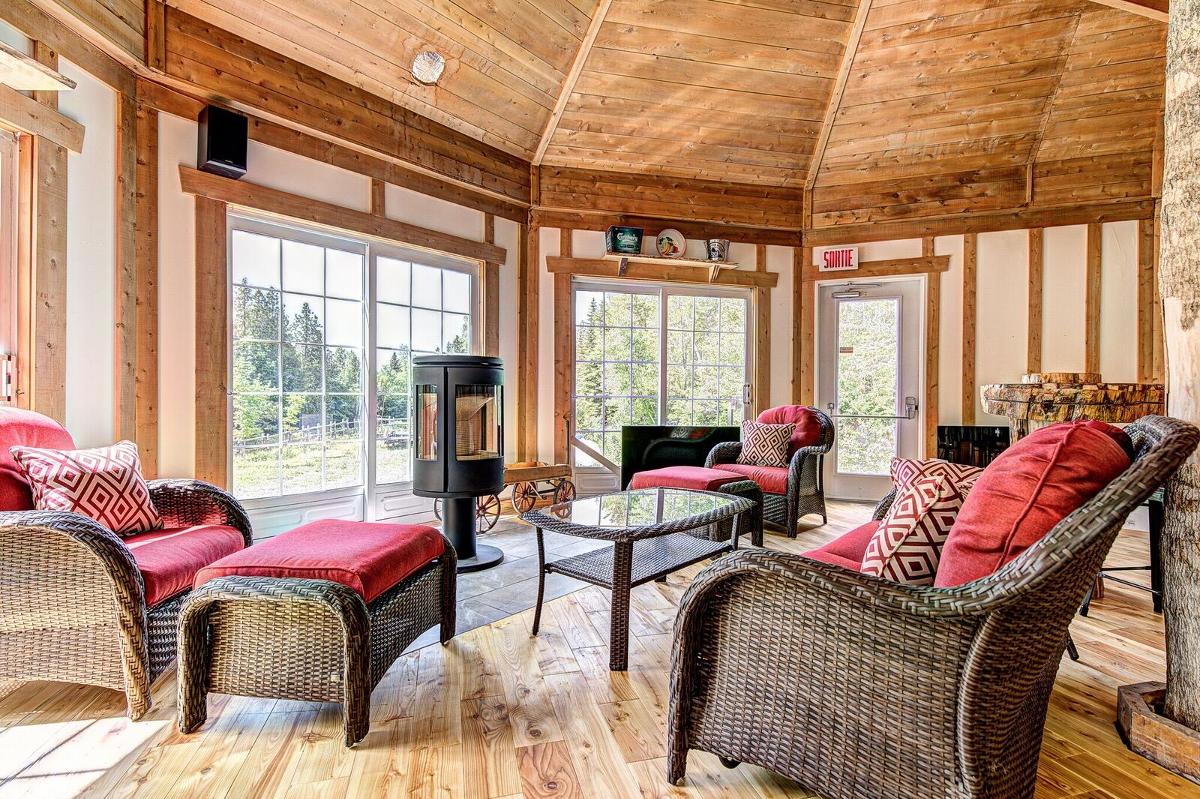 Our inn, l'Auberge Ma Cabane en Gaspésie, offers 11 rooms, each one fully renovated for today's tastes. L'Auberge is the perfect spot for outdoor adventurers, ATVing buddies, and serious snowmobilers – a real lodge worth the stop, no matter what kind of escape you're enjoying! We also have several rooms with fold-out beds or sofa beds, perfect for families.
While you're staying with us, be sure to enjoy our relaxation areas including our indoor and outdoor fireplaces and our spa, as well as our massage service, available by appointment. Enjoy a walk, a bike ride, or even a snowshoe on our wooded trails. Don't leave without trying one of our maple-inspired menus!
New for 2022, Auberge Ma Cabane in Gaspésie offers snowmobile rentals. In addition, for this first season, a 15% discount is offered on all snowmobile rentals!