Auberge Ayer's Cliff has 10 charming rooms, each as pretty as the next. All furnished with antiques and decorated with beautiful woodwork.
They all include a private bathroom including a bath or a shower, televisions with basic cable, Wi-Fi network, air conditioning as well as toiletries.

Our restaurant menu offers a wide variety. The most enticing starters; tasty salads and a wide variety of burgers; fresh fish and seafood and succulent pasta; juicy cuts of meat, poultry, pork, lamb, and without forgetting our most famous beef.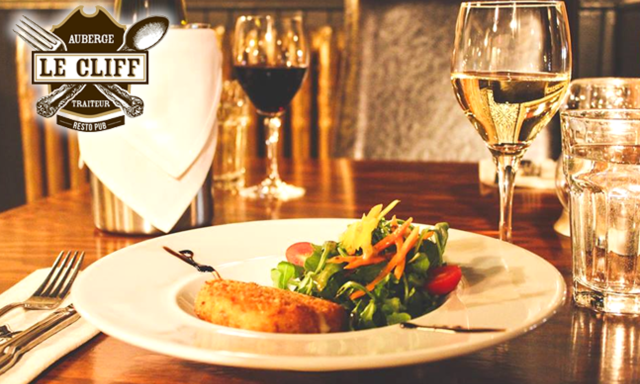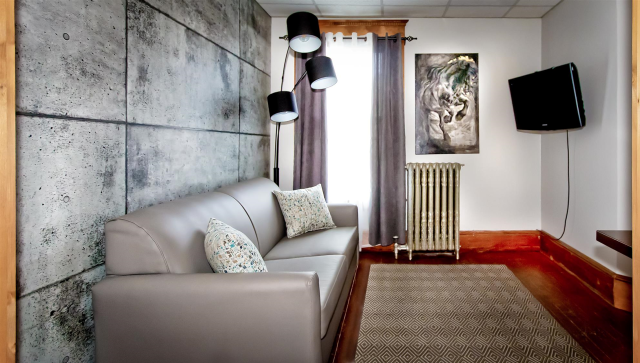 Auberge Ayer's Cliff, a perfect balance between classic bistro dishes and more refined dishes featuring our local producers.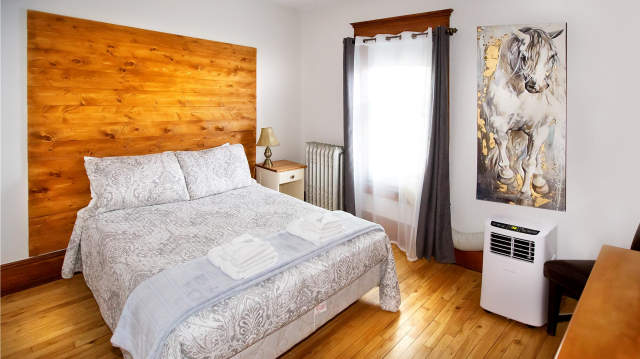 Auberge Ayer's Cliff
1087 rue main, Ayer's Cliff
819-838-4277