As I wait for a 2022 Polaris RMK Khaos Matryx Slash 155 to show up at the local dealership, I'm feeling like a kid on Christmas Eve!  Just a little nervous and really excited. I find myself wondering, will the new Matryx chassis hold up to all the anticipation and be better handling and higher performing in the mountains than the beloved Axys chassis?  I have high hopes.  This new model also has a lot of upgraded features but the Axys chassis is amazing and those are big shoes to fill.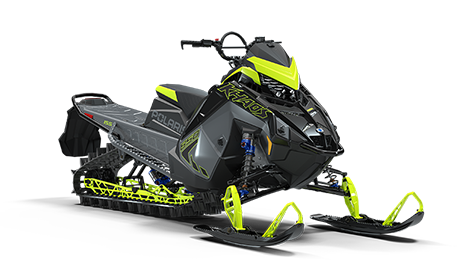 Redesigned and upgraded
Over the last few years, since the Khaos model has been out, I'm not sure why, but I've only been able to try it a few times.  The Khaos is a mountain sled, built on the well-respected RMK platform, with adjustments to the suspension to increase weight transfer, thus maximizing agility and the fun factor. Anytime I go riding, my main goal is to maximize fun, so I'm not sure how the Khaos has evaded me for so many years.  Well, the wait is over my friends.  This winter we'll test the new Matryx chassis on the Khaos platform.  I'm extremely excited to be able to spend a whole season riding and putting a 2022 850 RMK Khaos Matryx Slash 155 to the test in all types of mountain terrain and conditions.  Not only is it a Khaos, with its playful and fun design, but it's a Khaos on the new Matryx chassis with a bunch of redesigned and upgraded parts and features.  Here's what we'll be testing and taking a closer look at this winter:
Does the New Matryx Platform perform better than the Axys?
Narrowed body panels, seat, and cockpit design
36"-38" ski stance
Raised platform to increase clearance and reduce drag
Adjustable toe hooks
Is the Khaos more fun without sacrificing handling?
Walker Evans Velocity shocks with high and low speed compression adjustment.
Does the New Slash tapered tunnel design and cooling system work better?
Centralized Cooling System
Shortened Tapered Tunnel Design
How user friendly is the New 7S Display with Ride Command System?
Stay tuned this season as we test all the modifications to the new Matryx chassis on the Khaos platform.   Now, we just need old man winter to start stacking up the snow and for the sled to arrive.  My fingers are crossed that Christmas will come early this year.